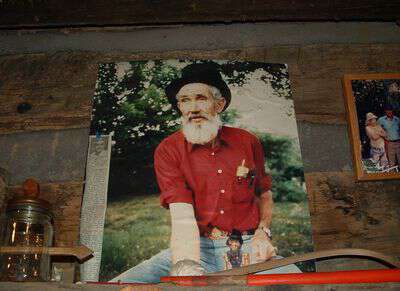 As I told you yesterday, I thoroughly enjoyed my visit to the Foxfire Museum. I loved talking with the folks who work there and seeing the artifacts was truly fascinating. But there was one thing from the day that stood out above the rest.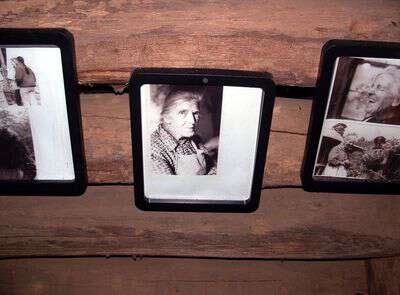 Sitting on the porch talking to Joyce Green made me feel like I'd met up with an old friend. We seemed to have many things in common-and even our parents seemed to share some of the same quirks.
It was something Joyce said that stuck with me from that day. She said over the years she's been involved with the Foxfire Program more than one person has asked her "What will you do when all the old folks are gone?"
With a knowing smile she told me "I tell them there'll always be old folks. As some pass on others take their place." Joyce went on to point out-those first Foxfire books have come full circle. Someone considered an old timer today-may have learned a traditional skill from one of those first books and may have since shared it with their children-their family-their friends. In other words they're continuing the tradition.
Many old time ways have gone by the wayside-but since I started the Blind Pig I've discovered there are also many old time ways that are alive and well. One that quickly comes to mind is pickling in crocks.
After a lady at work tasted The Deer Hunter's pickled beans and corn, she asked me if she could buy a jar for her son for Christmas. She said "I've asked and asked and no one where I live remembers how to make it like that." I told her she could have a jar for her son. And then I told her something even better-she could learn to make them herself-because we could show her how.
So I guess you could say my favorite thing from my day spent at the Foxfire Museum-was hope. I know traditions and techniques from days gone by are alive and well in these Appalachian mountains where I live and I have a hope that they'll continue to be passed along to the next generation too.
——————-
Now for the magazine subscription. The Foxfire Magazine is published twice a year-typically January and June-since those months fit well with the school year. You can click here to jump over and check out the magazine for yourself-its very affordable. *Giveaway has ended.
Tipper
p.s. The photos in this post were taken at The Foxfire Museum.