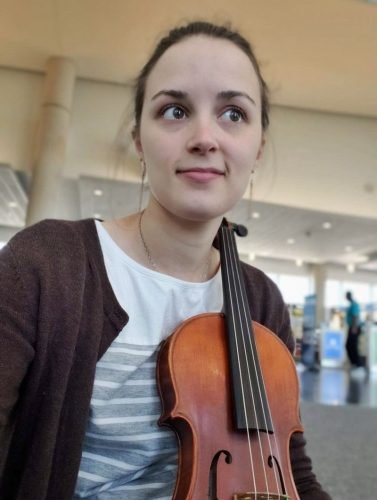 Chitter – Late Winter 2019
weed dust noun Pollen.
1966 Dykeman Far Family 273 Instead, she walked on through the abandoned orchard, bedraggling her skirts with beggar-lice and Spanish needles and all sorts of weed dust.
Dictionary of Smoky Mountain English
—-
The Pressley Girls have been on a whirlwind tour of Western NC and North Georgia this summer. They've been extremely busy, with as many as four performances some weeks.
If you happened to catch one of the performances from last week you already know about Chitter's run-in with some sort of nasty weed dust that left her with bronchitis, a sinus infection, fluid filled ears, and a voice so raspy she can barely sing.
I was very foolish when I was young, in fact I was so foolish that I didn't even believe in allergies. I thought everyone who said they had allergies was exaggerating…until I had Chitter.
By the time Chitter was 5 years old we were equipped with our own breathing machine and a direct line to the pediatrician to make sure if she had an allergy attack and got sick while we were out of town we had access to the meds we needed. She always got sick. Every single time. God bless her doctor he called in meds all over the place for us in those days.
Finally age and a preventative medication helped her mostly put allergies behind her. This recent attack is the worst she's had since she was about 10 years old. I'm hoping its a weird fluke from all the wet weather we've had over the last year. But just in case I'm suggesting she figure out how to sing through a mask for the rest of the summer.
Tipper
Subscribe for FREE and get a daily dose of Appalachia in your inbox