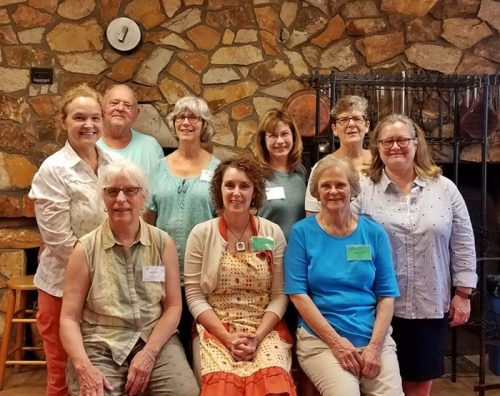 Mountain Flavors Class 2019
What a fun time we had in my recent Mountain Flavors Class at John C. Campbell Folk School! The students were all wonderful. Every student was sincerely interested in the foodways of Appalachia and they were nice too 🙂
My co-teacher Carolyn Anderson is a fountain of knowledge when it comes to the foodways of Appalachia and I learned a lot from her right along with the students.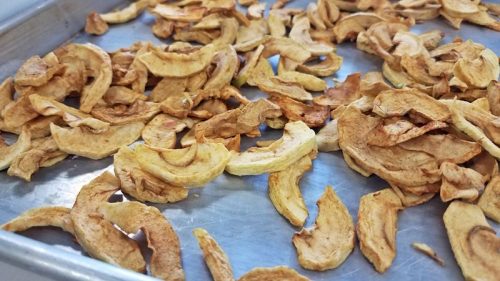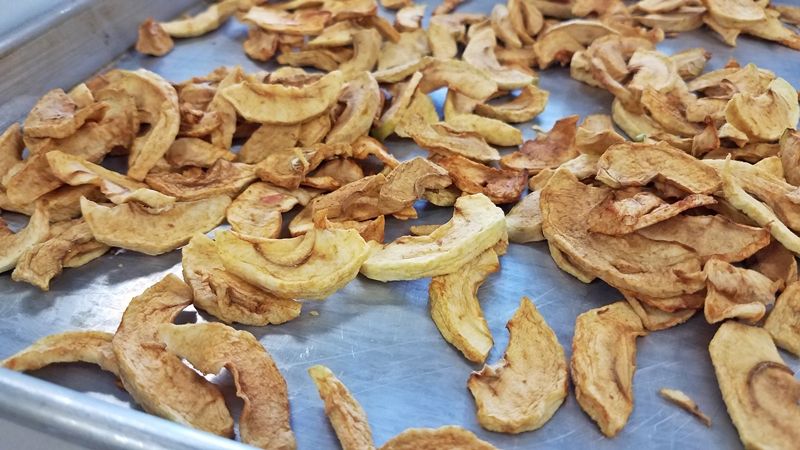 We took a walk down to Orchard House and picked enough apples to make two runs of applesauce and enough to dry to use in a Apple Stack Cake.
Speaking of Apple Stack Cake, look how pretty ours turned out. We let it sit overnight to allow every bit of apple goodness to be soaked up by the layers.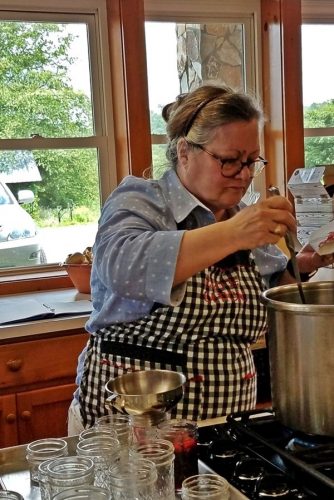 We walked around the Folk School and gathered blackberries to make jelly. Two students got into a hornet's nest and got stung. I felt horrible! But Carolyn came to the rescue by showing the students how they could use plantain that was growing right by the berries to lessen their pain.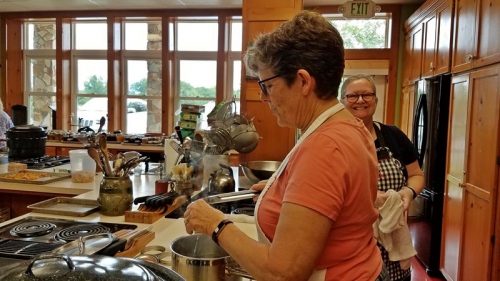 Along with several kinds of jelly we made several kinds of pickles.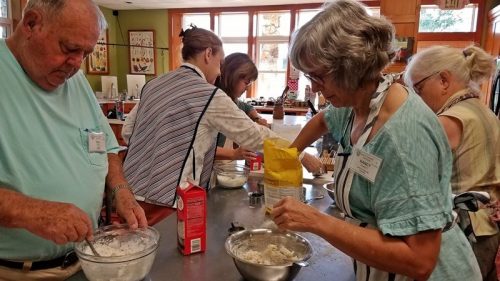 We showed the students two different ways to make biscuits and then we let them go to town making their own. They did a great job!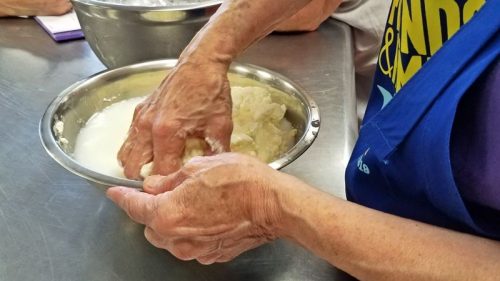 Carolyn demonstrated how to make butter the old time way by letting the cream sit for several days till it clabbered. In this photo she is washing the butter.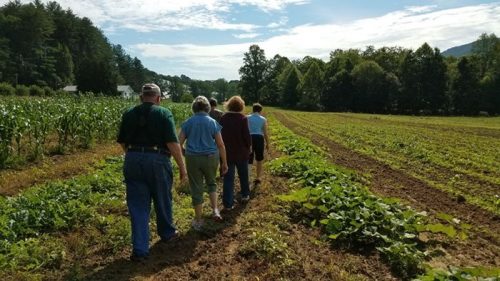 We took a few field trips during the week. I believe everyone's favorite was visiting Tim's garden. He explained how he grew things in rotation and how he uses seed that's been in his family for generations.
It was such a great week! If you're interested in taking the class, Carolyn and I will be teaching it again in August of 2020 so be on the lookout for the details.
Tipper
Subscribe for FREE and get a daily dose of Appalachia in your inbox