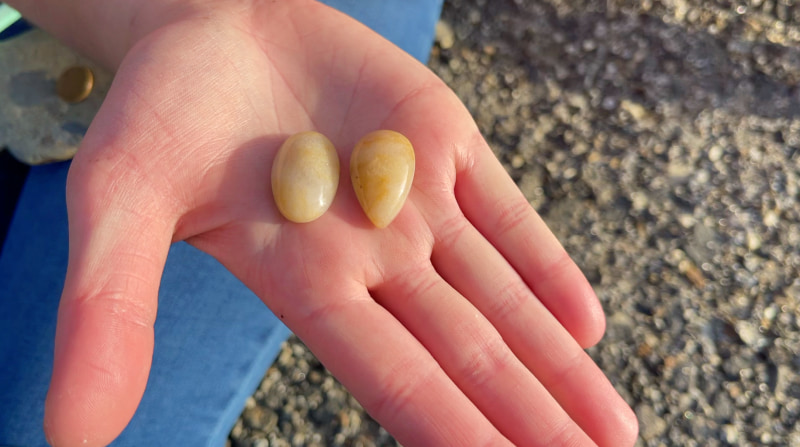 Creek rocks Chitter cut and polished
I've been wanting to share Chitter's new enterprise with you since last fall.
If you're a long time Blind Pig and The Acorn reader you already know about her handmade silver jewelry business Stamey Creek Creations.
Chitter's been silversmithing for quite a few years now and as any artist does she has honed her craft during that time.
Long time readers will also remember Chitter's great love for rocks.
In the fall of 2019 Chitter learned how to cut and polish her own rocks instead of buying stones for her silver creations.
After a year of saving up her money she purchased lapidary equipment last fall and set to cutting rocks.
Her jewelry business really took off during 2020 and once she started putting the stones she cut and polished out there they took off too.
In January she was able to quit her job and is now a full time silversmith and lapidary artist.
In this video you can hear Chitter's rock story straight from her mouth 🙂 and see the entire process from finding creek rocks to cutting and polishing them.
Along with the creek rocks, Katie also cuts rocks she purchases from other areas of the country and world. I'm telling you the girl knows more about rocks than I can wrap my head around!
If you're interested in seeing Katie's work you can check out these links:
Tipper
Subscribe for FREE and get a daily dose of Appalachia in your inbox