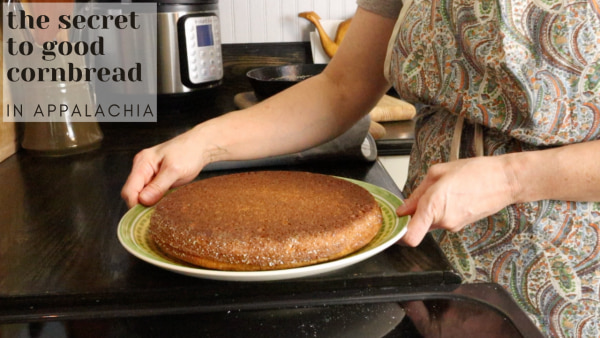 In one of my latest videos I share the secret to making good cornbread. I also discuss the importance of corn in Appalachia and even tell a few stories about cornmeal.
I hope you enjoyed the video! Be sure to leave a comment and share any cornbread tips you have.
Ken Roper is still improving. His family asked me to share two needs he has at this time. The first is finding a plumber to install a handicapped shower. They've not had any luck finding a plumber, I know they are in high demand in our area. The second is to find someone to board Ken's dog until he can return home. The gentleman that's been keeping the dog can no longer keep him. If you can help with either of these situations you can email me at [email protected] for more information.
Help me celebrate Appalachia by subscribing to my YouTube channel!

Tipper
Subscribe for FREE and get a daily dose of Appalachia in your inbox