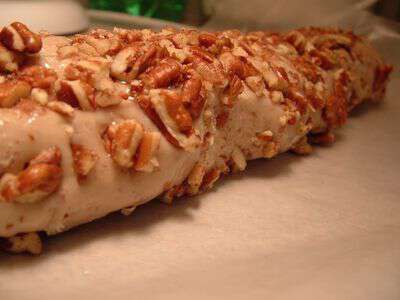 Granny has been making Seaside Candy Roll at Christmas for as long as I can remember. It's super easy and quick. Since you store it in the frig it's long lasting and perfect for taking along with you to a Christmas gathering.
You need:
1 cup pecans
1/3 cup margarine
1/3 cup light corn syrup
1 teaspoon maple flavoring
1/2 teaspoon salt
1 pound powdered sugar (4 1/2 cups)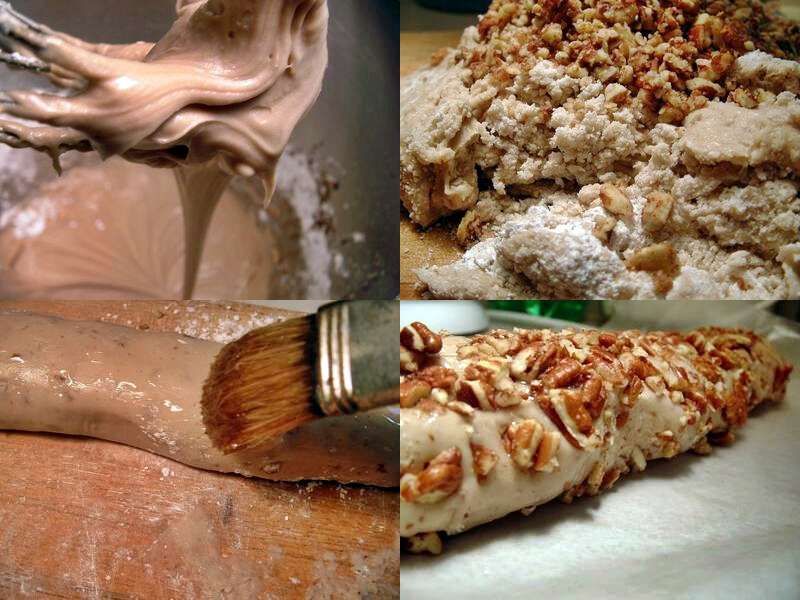 *Chop 1/2 cup of the pecans finely and 1/2 cup coarsely and set aside; mix together margarine, corn syrup, maple flavoring and salt;
*start adding powdered sugar to the corn syrup mixture a cup or so at a time;
*as you add the powdered sugar the mixture will began to have the texture of dough;
*turn the mixture out and knead in the rest of the powdered sugar and the finely chopped nuts;
*once the mixture is smooth divide it in half; roll/shape each half into a roll 2 inches thick; brush rolls with additional corn syrup;
*roll in coarsely chopped nuts; wrap in wax paper or foil and chill; slice into 1/4 inch pieces before serving.
I often skip the last step cause it's the messiest and the Seaside Candy Rolls still taste great.
Tipper
This post was originally published here on the Blind Pig in December of 2010.