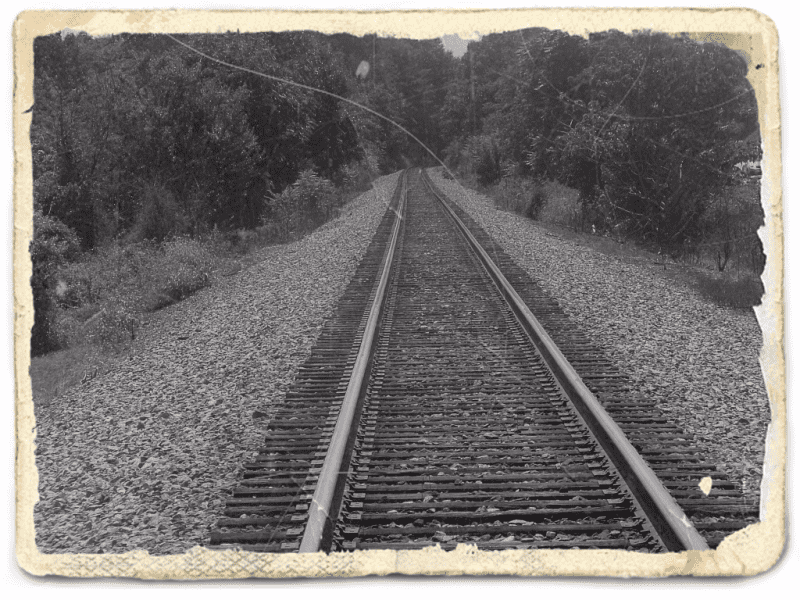 Trains have been on my mind for the last few days-actually ever since I read this post on the Old Red Barn Co. Blog.
Every time I travel through the Nantahala Gorge I always notice the big steel rails that run alongside the river. The tracks that go through the gorge-used to continue all the way to Murphy. Well they still do-but trains haven't run to Murphy in years. Seems there's always talk about getting the train running again but so far it's only talk.
A few years ago, Pap and I were talking about the train that used to stop in Murphy. He told me him and his Mother rode it to see his father in Newport News VA. Pap's father, Wade, had one leg that was shorter than the other-so he was turned down for service in WWII but he did go to VA to work in the ship yards. (Papaw Wade fell off a cabin when he was a boy and broke his leg-I guess it wasn't set right)
Pap told me one other story about the train and his Mother. They were attending church in Factory Town-a little community in the city limits of Murphy. He said as they sat on the bench she poked him gently in the arm and pointed with her head out the window. Pap was only about 3 years old and almost had to stand up in the pew to see what she was pointing at-it was the train. I'm not sure why I think that little memory is so sweet-but I do. Somehow it conveys the feeling of those personal glances and looks we sometimes give those we love-you know when you know each other so well no words are needed just a nudge or a raised eyebrow.
I've never ridden a train-but I do like a good train song. We filmed Paul playing this old Jimmie Rodgers song a few years ago when we gave the guitar in the video away here on the Blind Pig
Sounded good didn't it? If you've got a favorite train song-leave me a comment and tell me about it.
Tipper