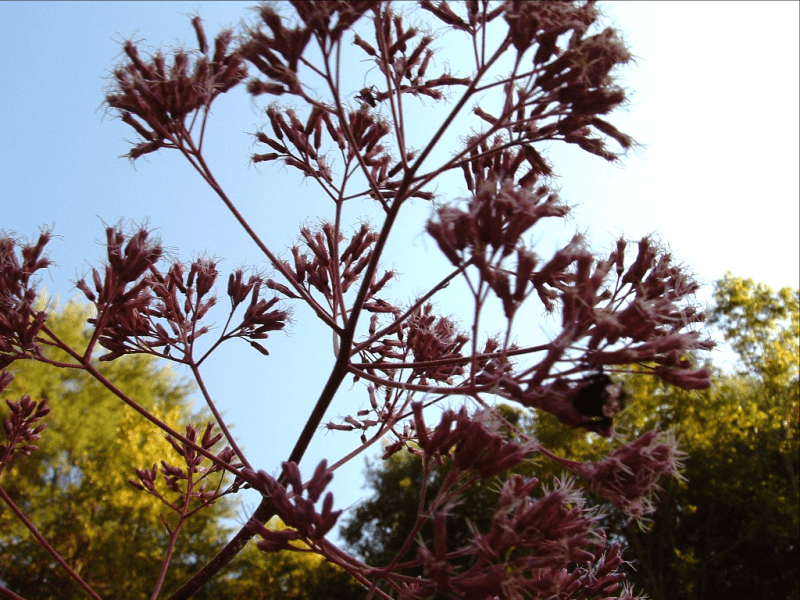 Eupatoriadelphus-fistulosus better known as Queen of the Meadow is in full bloom along the roadsides and banks where I live. It's a towering wildflower-with light pinkish blooms.
The bees and bugs are having a hay day with the ones growing along the edge of our backyard. As I walk by on the way to the clothesline it seems I hear them buzzing to each other-"This is the last hurrah of summer-suck up all you can. Old Man Winter is soon coming."
I've never understood the common name for the flower. Maybe it's called Queen of the Meadow because it towers over most of the other plants (subjects).
When I look around and see so many of them-I think how could they all be Queens? To me they seem more like tall skinny old biddies. Each one bragging that they are the real Queen of the Meadow and they alone know the secret of impending winter. The irony of course being-they are each in a meadow full of Queens-and every growing thing which surrounds them is telling their secret of the last of summer and the coming death of winter.
Tipper
This post was originally published here on the Blind Pig in August of 2011.