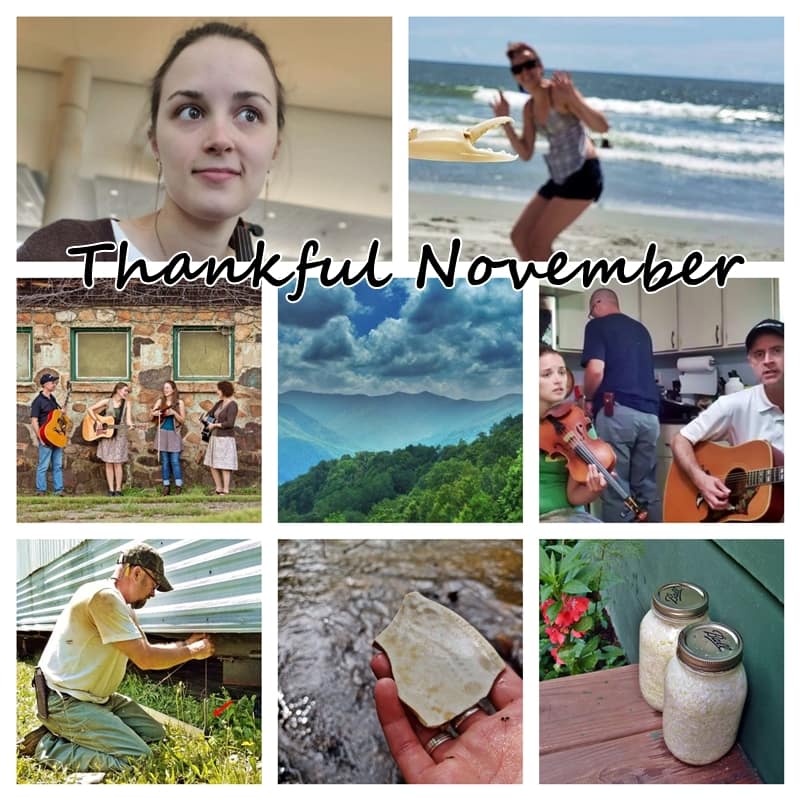 Last week's concert at the Folk School seemed especially sweet. Maybe it was because Chitter was trying out a new fiddle (I'll tell you more about that later!) or maybe it was because so many friends came out to hear us.
Playing at the Folk School is like having the home field advantage.
The other night Chitter tried to explain to the audience why we love playing at the school.
She spoke of the generational aspect of our music and of the generational ties we have to the school.
My Mamaw Marie, her great grandmother, worked at the school in various positions over the years. As I walk in the Community Room I often think of her walking the same floors.
Chitter had the opportunity to work in the Folk School archives last year. She become obsessed with the collection of carvings from the Brasstown Carvers. Since Marie worked in the finishing room at one time, Chitter said as she cataloged old pieces she often wondered if her great grandmother finished the carving she was holding.
As Chitter spoke of the influence the Folk School, and all the people who pass through it, have had on her and her sister's musical endeavors she told the crowd about Pap and his brother's music and how the Folk School documented and encouraged them along the way.
The girls have been doing a song Pap and Ray did, "Careless Soul." As we got ready to play it Chitter said "The Wilson Brothers probably sung this song right here on this stage." Paul said "I"ll tell you one better than that, they recorded the song right out there where that man is sitting."
Today's Thankful November giveaway is a copy of The Wilson Brothers' cd "At the John C. Campbell Folk School & On Radio." To be entered in the giveaway leave a comment on this post. *Giveaway ends November 27, 2019.
Here's one of the songs from the cd recorded at the Folk School.
The cd is really a treasure. It has 34 tracks on it. A few of the them give a real peak into the live shows by sharing the mc's intros and the banter of The Wilson Brothers. If you'd like to pick up your own copy you can jump over to my Etsy shop here. Or you can mail a check to me ($13) and I'll send you one:
Tipper Pressley
562 Wilson Road
Brasstown, NC 28902
Tipper
Subscribe for FREE and get a daily dose of Appalachia in your inbox