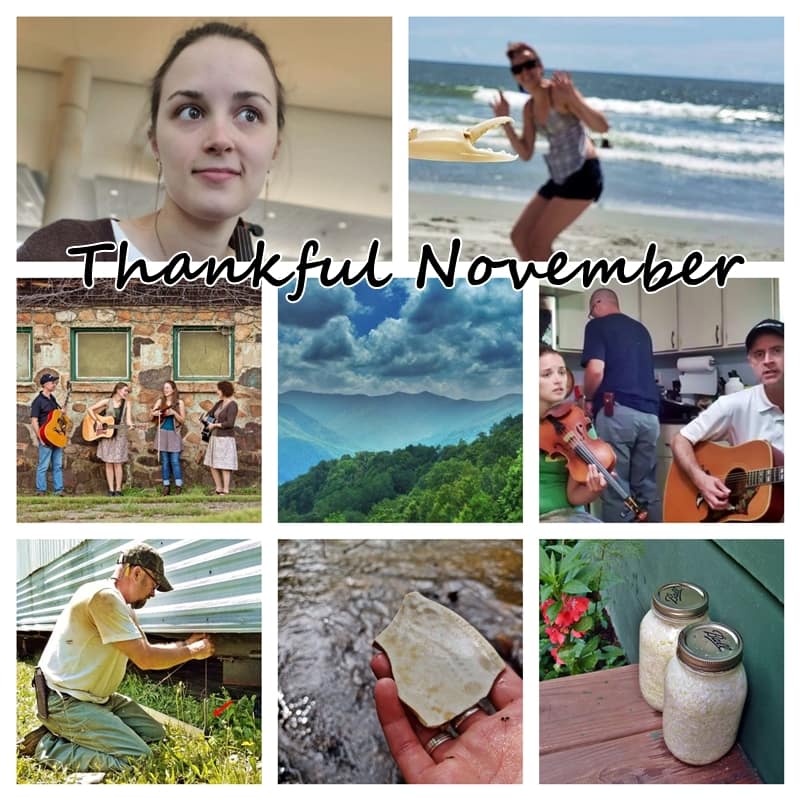 blow-down (n): area where the timber has been leveled by high wind. "There's a terrible big blow-down on the far side of the mountain."
The worst blow-down I remember was in the fall of 1995. I can't recall the name of the hurricane but the trees were laid flat from here to The Roberson Cove as it's remnant blew its way over Wilson Holler.
blowed (v): blew. "He blowed the whistle."
I'm positive blowed is what comes out of my mouth instead of blew.
bodaciously  (adv): completely, totally. "I'm most bodaciously wore out."
Pap's the only person I've heard use bodaciously.
body (n): person. "Hit won't do a body any good."
bone tired (adj): very tired.
book-larnin' (adj): education derived from books. "He's short on book-larnin'."
The only time I hear someone use book-larnin' is in a teasing manner.
boughten (adj): purchased, as at a store. "She was wearing a boughten dress."
Store bought is much more common than boughten in my area of Appalachia.
boundary (n): track of land. "They bought a big boundary of timber."
The only track of land I've heard called boundary is the Qualla Boundary.
branch (n): small stream. "They are fishing down in the branch."
bread (v): "He raised enough corn to bread his family."
I've never heard nor read bread used in this manner, but it makes sense.
bresh (n): bushes or brush, as growing in an old clearing or woods.
I used to know someone who said bresh for brush. Their name is right on the tip of my tongue but I can't get it to come out 🙂
brickle or brickley (adj): brittle. "That bread is awful brickley."
Never heard this one either.
brigetty or briggedy (adj): same as biggety.
I still use brigetty and I hope because I do the girls will continue the word usage, because its fading fast in my neck of the woods.
broke (v): dismissed. "Has meeting broke yet?"
brought-on (adj): from another place. "They was eating brought-on vittles."
budget (n): bundle or package. "His clothes was rolled in a budget."
burying (n): funeral, particularly the interment. "Did you stay for the burying?"
I can't imagine calling an interment anything but a burying.
burying ground: (n) cemetery or graveyard
—Paul Fink – "Bits of Mountain Speech"
Tipper
Subscribe for FREE and get a daily dose of Appalachia in your inbox