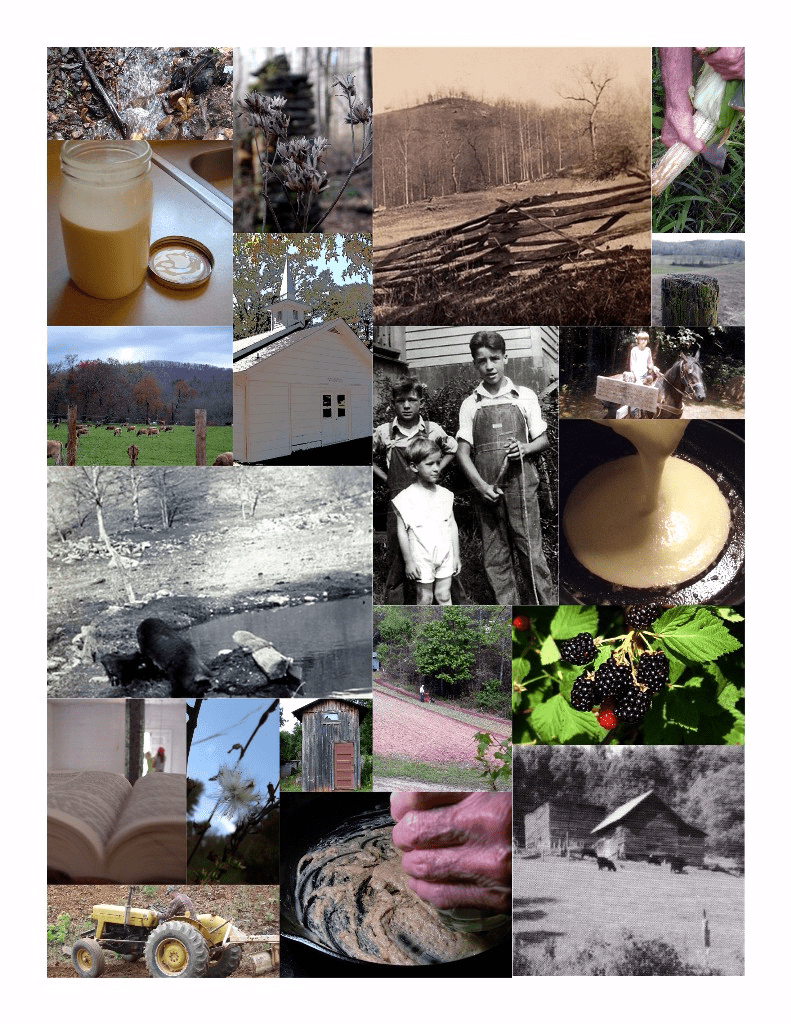 A few weeks ago, Lewis Kearney sent me this post in an email. He has graciously allowed me to share it with you.
———————–
After reading one of your daily blogs, the thought hit me of things I had not thought of lately growing up in western NC:
emptying my mother's chamber pot
seeing my grandmother's flowers on the outside porch rail, mostly in coffee cans
going to church in straight back chairs in the back of my uncle's pickup
building the tables for dinner on the ground at church
starting the fire in the cook stove with "coal oil"
gathering eggs and putting my hand on a black snake in the nest
playing with new kittens in the hay in barn loft
eating a cold watermelon on Sunday afternoons
sitting in the shade of the front yard visiting on Sunday afternoons
slopping the hogs
playing in the creek
Saturday night baths
getting a moon pie and "pop" at the country store
watching my grandfather salt his hams
seeing a new baby calf
seeing new chicks
seeing a new litter of pigs
baling hay
driving my uncle's tractor at age 12
making a sling shot
not wearing shoes all summer (except for church)
visiting "smelly old aunts"
porch swings
the whole crowd sitting on the porch after supper visiting and talking
hearing the whip 'or wills
shooting crows
hanging out clothes for momma
Helping my grandfather churn butter (his job only, but he would let me "help")
an after dinner nap (noon) when working in the fields
pork chops, fried chicken, or country ham for breakfast
biscuits, eggs, and gravy every morning for breakfast, 365 days a year
keeping the wood box full
picking blackberries for jelly
helping to milk our two milk cows
riding behind my grandfather on his horse, Snapper, going to church
watching my mother using the wood stove to make a cake
tinkling out the upstairs bedroom window rather than going downstairs and going out back
staying all night at the tobacco barn
using the gourd dippers at the springs on the farm
I hope you enjoyed Lewis's thoughts as much as I did-I'm glad to say I experienced many of those same things during my growing up years here in Western NC.
Leave Lewis a comment and I'll make sure he reads it!
Tipper