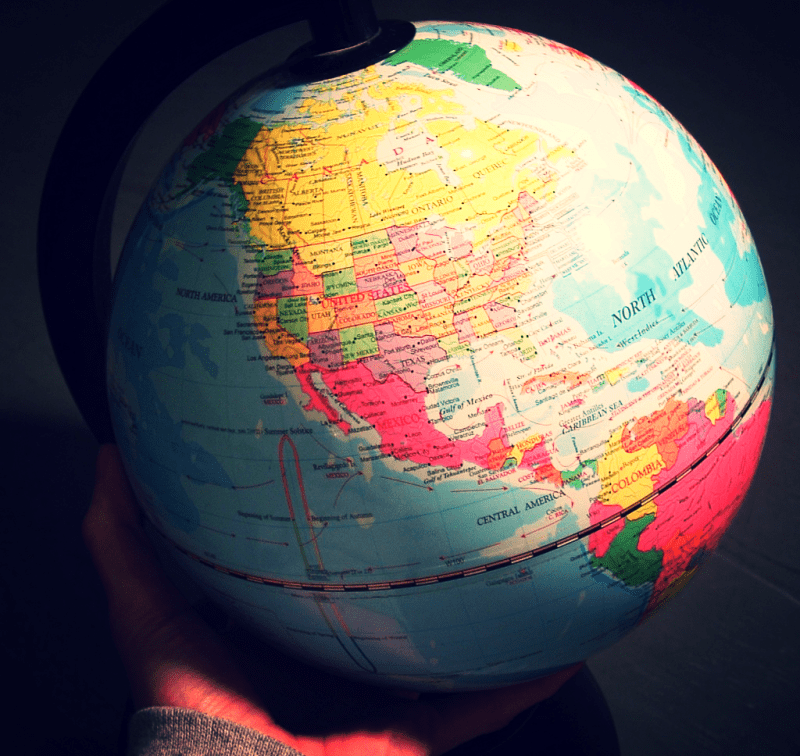 Back in the day when The Deer Hunter and I were courting, he teased me for saying the phrase every day of the world like this: "He thinks he has to call her every day of the world and make sure she's o.k."
One day he said "What does that even mean?" I said "It means every day of the world what do you think it means!"
A few other world sayings:
Dead to the world: being deeply asleep. "I reckon I was dead to the world I didn't hear the storm at all." I say this one too. I sleep dead to the world every night and The Deer Hunter wishes he did.
What in the world/Why in the world: disbelief, surprise. "Why in the world did you erase the message David Grier left me? I wanted to keep that FOREVER!"
Wouldn't take the world for: valuing something/someone. "I wouldn't take the world and it's riches for my Daddy."
If the world ends/the world may end: why do something or why not do something when life as we know it may soon be over. "I'm tired of worrying about how Gerlene's going to fix this mess before next week. You never know the world may end tomorrow and it wouldn't matter no how."
Worldly: used in a derogatory way. "Why children today worry too much about worldly goods instead of worrying about their neighbor in need."
The World is my oyster: all the good opportunities of the world are yours for the taking. "After I got my first job with Ritter I felt like the world was my oyster."
The weight of the world: being worried. "With his wife sick and then loosing his job he looked like he was a carrying the weight of the world."
In your own world: "Oh he's sitting in there in his chair reading a book. Once he starts reading he's in his own little world. You'll have to tell him you're here before he notices you."
Eventually The Deer Hunter quit teasing me for saying every day of the world and started saying it himself. What about you-do you say any of the world sayings? Do you have another one to add to the list?
Tipper