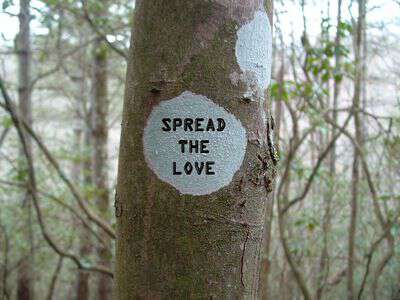 Time to Spread the Love for the month of January. You've went along with me as I bemoaned the cold, killed hogs with Keith Jones, made my debut radio appearance, rendered lard with Pap and Granny, made a might fine cake of cornbread, mourned the passing of Arley Phillips and picked out one of my favorite songs Silver Wings-and I thank each of you.
A big shout out for all those who took the time to comment during the month of January:
Sandy Carlson, Janet, Mary's Writing Nook, Paula, Kathleen, Just Jackie, The Texican, Julie at Elisharose, Miss Cindy, Brenda Kay Ledford, Sheila B., Osagebluff Quilter, Terry, Matthew Burns, GrannyPam, Warren, Lanny, The Fishing Guy, Mary Traveling Hammer, Petra Michelle, SolsticeDreamer, David Templeton, Greta Koehl, Farmchick Paula, Nancy M., Glenda, Nancy Simpson, Fencepost, Rick's Whitetail Woods, Trisha Too, Mary Life In A Cordwood Cabin, My Carolina Kitchen, Kelli, Farmchick, Emily Cole, Mike Mclain, Kat, Peggy P, Paul Saltcreek, Patty Hall, JoLyn, Olecrowsnest, The Welldigger, Rachel, Marilyn, Stacey, B. Ruth, CheE, Debbie, Sallie Covolo, Shane Moad, Barbara Gantt, Mary-Annies Goat Hill, John Dilbeck, Vicki Lane, Mary Libby, Frances, Jay Henderson, wkf, Marlene, Tazebell, Michelle, Susie, Ethel, Julie Curtis, Janet Pressley, Mark S., Michael Golch, Tish, Eva Nell Mull Wike, Ph.D., Sarah, Wanda, Christina-The Joy Of, Benny Terry, Two Square Meals, Dana, Catherine Seiberling Pond, Lonnie L. Dockery, Rooney Floyd, Jan, Apple, Annie, Miss FiFi, Stacey South Western PA, Carrie,  Will Dixon, Elizabeth, Ed, Sharon, Dee from Tennessee, Lynn Legge, Jen, Elizabeth Thomas,  Sue, Vera, Steve A in Florence Ky, Pat in East TN, Charles Fletcher, Becky Nicks, Malcolm, Nancy's Family History, Sheila, Shirley, Maggie Mallard, Michelle, Daniela, doggybloggy, Teresa, Wanda Pressley, Steve,  Clint, Brit,  Diane Crafty Passions, Finnishwahine, Dan Myshrall, Warren Meckley, Kay B., Chris, tracy sparks,  Ethelene Dyer Jones, Rhonda, Shirley Bullock, Larry Meckley, Nancy, Cindy Loven, the inadvertent farmer, Denese, Cindy, Rhonda Haslam, Joe Penland, Laura, Eunice, Dejoni, Mckee, Helen G., bluemountainmama, Thea Klein, Laura Jane, Jill at Livin Good Jewelry, and Paula Rhodarmer.
All of your comments-truly make the Blind Pig a better place to visit. This month's winner is…
Rooney Floyd! Since I happen to know Rooney likes good music-I'll be sending him one of Pap and Paul's Lamp Lighting Time cds.
Drop back by to read Keith Jones' memories of cutting firewood back in the day-and we've still got some sausage to can.
Tipper