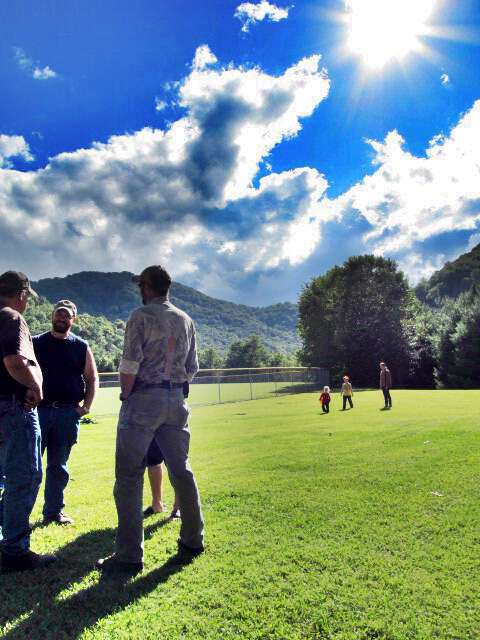 The old: a 93 year old gentleman cleaned up in his pointer overalls, a faded long sleeved shirt with every button hole buttoned tight with an undershirt shining through underneath it all.
The young: a brand new baby only months old being passed from one to another while his Mother worked to make sure everyone was taken care of and fed.
The middle: men and women not yet old, but not quite young either. Folks just the right age to see where they've been and to see clearly where they're going.
The rest: children, teenagers, young adults, and folks beyond middle age-all spread out over 93 years of living.
The place: Appalachia.
Tipper