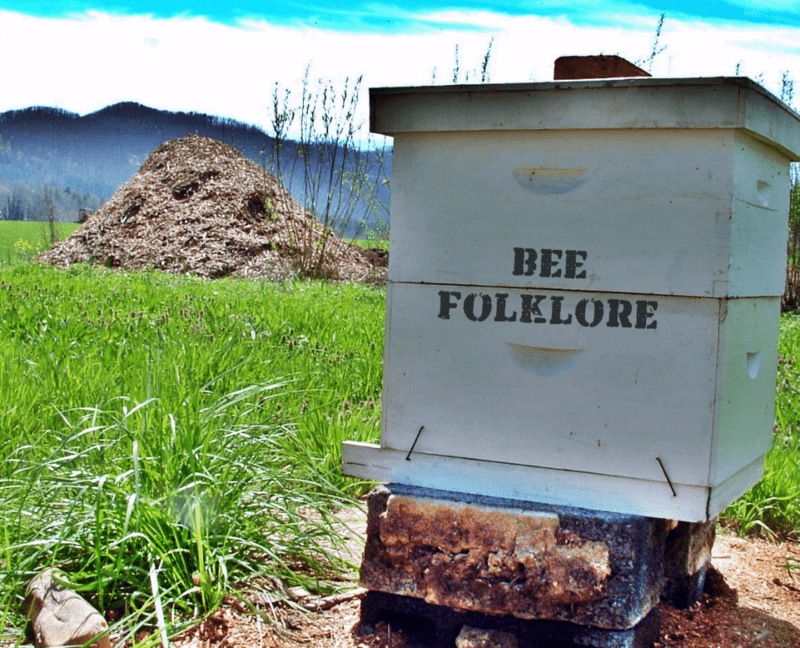 Bee Folklore
The Frank C. Brown Collection of NC Folklore 
*The success of swarming bees can be told in the following verse: Swarm in May worth a load of hay; Swarm in June worth a silver spoon; Swarm in July not worth a fly.
*Rob your bees during the new of the moon and they'll produce more honey next time.
*Its bad luck to sell bees. (maybe this means someone will give me theirs!)
*If you sell your bees and receive payment into your hand you have sold your luck with your bees. To sell bees you must have the buyer lay the payment on a rock and refrain from picking up the money until the bees are gone with their new owner.
*When a member of the family dies the bee hives must be draped in black cloth to make sure they don't leave.
*If you fail to move your bees when a family member dies-all the bees will die as well.
A few other pieces of bee folklore I've heard:
*If a bee flies in and out of the house-it brings good luck.
*Bees should be told of any major change in the owner's family-weddings, births, etc. or they will leave.
*If a bee owner dies, the bees must be told of the death and moved or they will leave the hive.
——————————
I've been wanting my own stand of bees for at least the last 10 years. Maybe this will be the year I get them.
Tipper