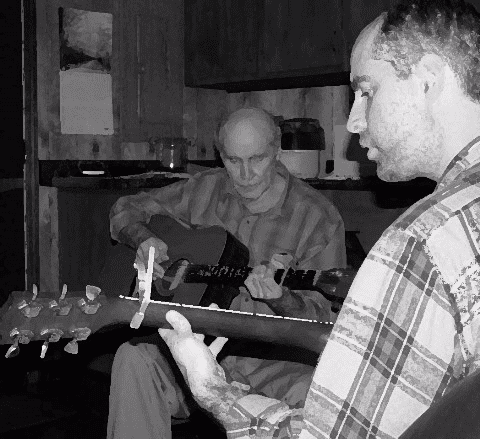 For this week's Pickin' & Grinnin' In The Kitchen Spot I wanted to share the details of an old song with you-a song I've heard Pap sing my entire life. We taped it back in February-and finally today I decided to use it.
I couldn't remember who sang it first-The Louvin Brothers? Jim and Jesse? Cowboy Copas? I Googled everything I could think of but came up with nothing. I tried calling Paul-who I swear is a walking encyclopedia of old music-but he's gone to a meeting. Next I try Pap, however, he's having one of those senior moments and is drawing a complete blank about the song-he can tell me all the words and even sing it to me over the phone-but can't think of who sang it or wrote it-he can't even remember when he first heard it!
The answers to all my questions will probably come to Pap sometime in the middle of the night-but it's "Too Late" and I'm going to bed. So enjoy the outstanding harmony-the mighty fine flat top picking-and if you know who wrote the song please tell me.
Did you enjoy the 2 part harmony? The picking? Do you know who wrote it? Who sang it?
Tipper