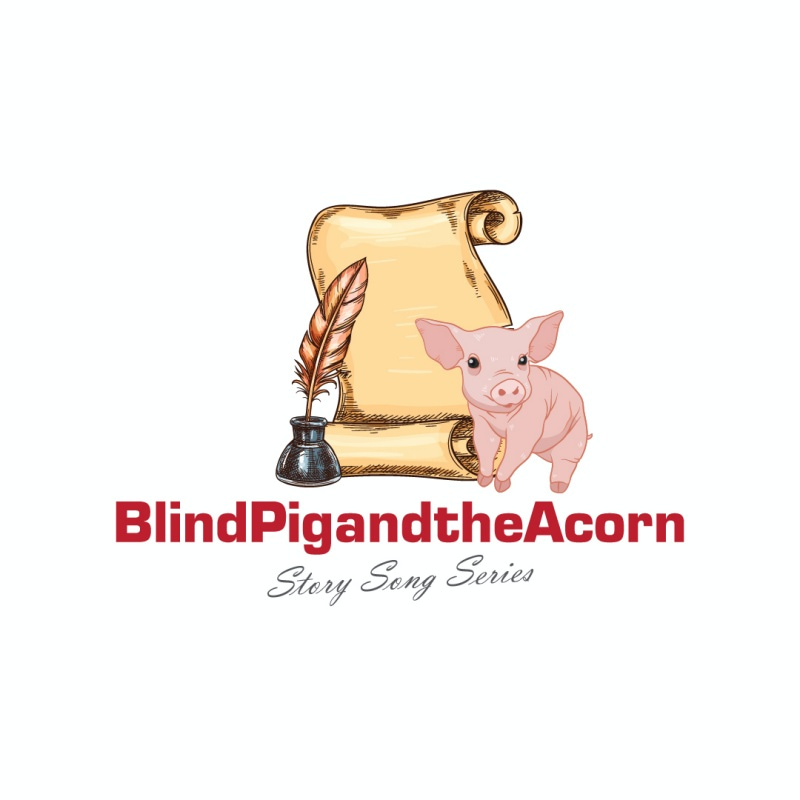 Our Story Song Series continues with a tale of two friends on an odyssey to Appalachia. I heard this "Take Me with You to the Mountains" back in the 90's on Wayne Erbsen's "Country Roots" radio show (WCQS, Asheville). It was performed by an artist that I don't know. I'm sure Wayne identified him right before the song played, but I missed that part.
I remember that his voice was comparable to that of David Holt, but it wasn't Holt. I remember the accompaniment was a classical style guitar played finger style.
It wasn't until now that I learned that the most popular version of this song is by Del McCoury (https://www.youtube.com/watch?v=SocN0…​).
People familiar with the song may notice that I have changed the chord pattern from Del's version. I take the song "around the horn" through A major in the verses and chorus before going to D major (whereas Del goes straight to D from G).
I believe the version that I heard in the 90's also went to the 4th chord (A major).
I took out the B7 before E minor that Del uses. I believe the B7 was also in the version I heard on Wayne's show. I took it out because I think the song has a more serious feel by going straight from G major to E minor. However, I acknowledge that the B7 to E minor change makes the song more original.
In the introduction to this song in a live McCoury version, Del says it was written by Don Humphreys of Asheville, NC. That makes two songs in a row in our series written by Asheville writers. Ironic! It also makes two songs in a row where a character dies.
To make up for doing sad story songs, I linked to a great version of Strawberry Roan performed superbly by String Surfin. Click on the little "i" in the upper right corner of my video or go here. Eventually, we'll do some happier story songs in our series.
I think "Take Me with You to the Mountains" speaks to satisfaction of choosing one's own terms when it's time to leave this world.
I spent a lot of time with Pap in the Asheville VA Hospital, where we were always treated very well. I changed a few lyrics so the song doesn't seem to disparage VA hospitals or the city of Houston (where I was also treated very well).
I dedicate this song to veterans and to Appalachians living away from Appalachia.
I wonder if the unidentified singer that I heard on Country Roots might have been Humphreys himself…
I took the repeating, falling notes (G, Gflat, E, D) from that version. There's no sign of that note progression in Del's version.
In the first upload, I mentioned that story songs are a lost art in music. As an educator, I feel that reading/discussion of stories is becoming a lost art in our English classes. For the first 80% or so of my teaching career, we read, analyzed, and discussed a lot of stories (short stories, novels, plays, etc.). We also wrote a lot of stories, poems, plays, etc.
Around the time that I transitioned to administration, informational text was beginning to take on much more emphasis. Today, informational text seems to comprise 40-60% of the passages/questions on the standardized tests that students must take at the end of each year. Teachers must prepare students for these tests, so that means that far more class time is devoted to informational text, and less is devoted to literature.
This is largely because curriculum is decided by legislators. Most legislators come from a business/lawyer background. They are NOT interested in students learning to appreciate, for instance, a deep metaphor. They want solid return on taxpayer investment, so they're interested in schools cranking out good employees ready to go to work with less training from the employer. I understand that reasoning, but it's sad that so much enjoyment of fiction/narrative must be forsaken. Stories teach and preserve history, and deep meaning. Sometimes I wonder if the emphasis on informational text will grow to the point where students will graduate from high school without knowing who Shakespeare was. We'll do our part with this story song series to help keep good stories alive!
Paul
Blind Pig & The Acorn Music