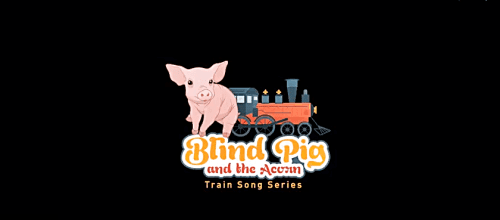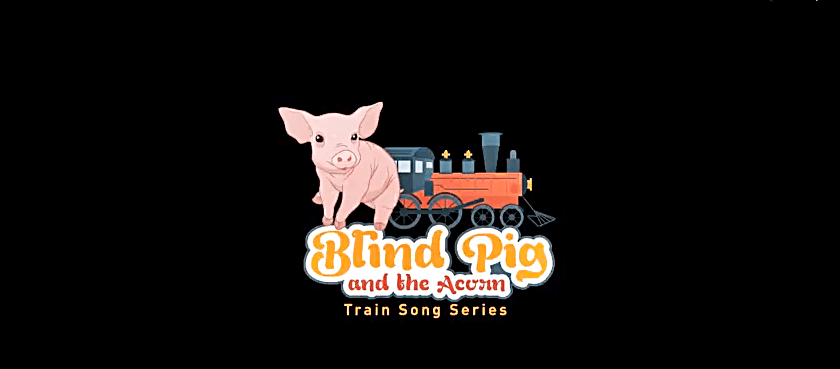 For today's Pickin and Grinnin in the Kitchen Spot I'm sharing another video from our Month of the Train Series over on our Youtube Channel. I'll let Paul give you the details.
—-
Here's one that most folks may not have heard. I couldn't find it by anyone else on YouTube. Unlike most train songs, which express admiration for the train, this one expresses resentment!
When we were kids Tipper belonged to a record club. Think it might have been RCA. She could buy 8 or 10 tapes, and later CD's, for a few cents each. The only catch was that she had to promise to buy a certain number of other recordings at full price within a specified time period.
Whereas I would have probably bought only for myself, she would often ask me to pick something from the catalog that I would like, or she would get something that she figured I would like. One was a CD with about 25 old traditional tunes on it.
I remember the cd had Grandpa Jones singing a song called "Chewing Gum," a bluegrass band singing "Dig a Hole in the Middle," and one of the Stonemans singing "Mule Skinner Blues."
Anyway, this song was on that CD. Unfortunately, I cannot remember who was credited as the singer or band. It seems like it was a brother group. From the instrumentation and the scratchiness of the recording, I speculate that the recording was from the 30's. Pap and I immediately liked the song because the one-liner lyrics made us giggle.
The one where the speaker wishes death upon the train crew hit me from out of left field! We both thought it funny. I remember, however, we sang it one time for his younger brother, Henry, and Henry thought the song crossed the line. I remember him saying, "Whoa now. I don't know about that." We still thought it funny and continued singing it for a while till we forgot about the song altogether.
I don't know what became of the CD, neither does Tipper. The only other time I heard the song was in a live show when David Holt and Doc Watson did it. I think Doc may have added the quick G chord. I think the original may have been a two-chord song. Tipper (playing bass out of frame), Chatter (chording the Dove out of frame), and Katie (plucking the fiddle), had not learned the song, although Tip had a vague memory of the song from the CD. I drug out the 12-string to give it a different feel, and we stuck to our one-take rule. We hope you enjoyed it. I apologize about the camera positioning, which was too close to the bass and cut part of my head off (no loss there) 🙂 Lyrics are below:
Where were you when the train left town? Standin' on the corner, head a hanging down. I hate that train that carried my girl from town. Hey, hey, hey, hey, hey…
Yonder goes the train. Somebody call it back. She left town with my money sack. Oh I hate that train that carried my girl from town. Hey, hey, hey, hey, hey…
Hello, Central. Give me 609. I need to talk to that gal of mine. Oh I hate that train that carried my girl from town. Hey, hey, hey, hey, hey…
Coffee on the table. Rations gettin' cold. Some fool rounder stole my jelly roll. Oh I hate that train that carried my girl from town. Hey, hey, hey, hey, hey…
Well I wish to my soul that train would wreck, Kill the engineer, break the fireman's neck. I hate that train that carried my girl from town. Hey, hey, hey, hey, hey…
I hope you enjoyed the video. I had totally forgotten about the song until Paul said he wanted us to do it for the Month of the Train Series and now I can't get it out of my mind. So fun to play and so fun to listen to…even if there are ill intentions to the engineer and fireman 🙂 I'm betting the song will end up in our line up for 2019 performances at least I'm hoping it does!
Tipper
Subscribe for FREE and get a daily dose of Appalachia in your inbox