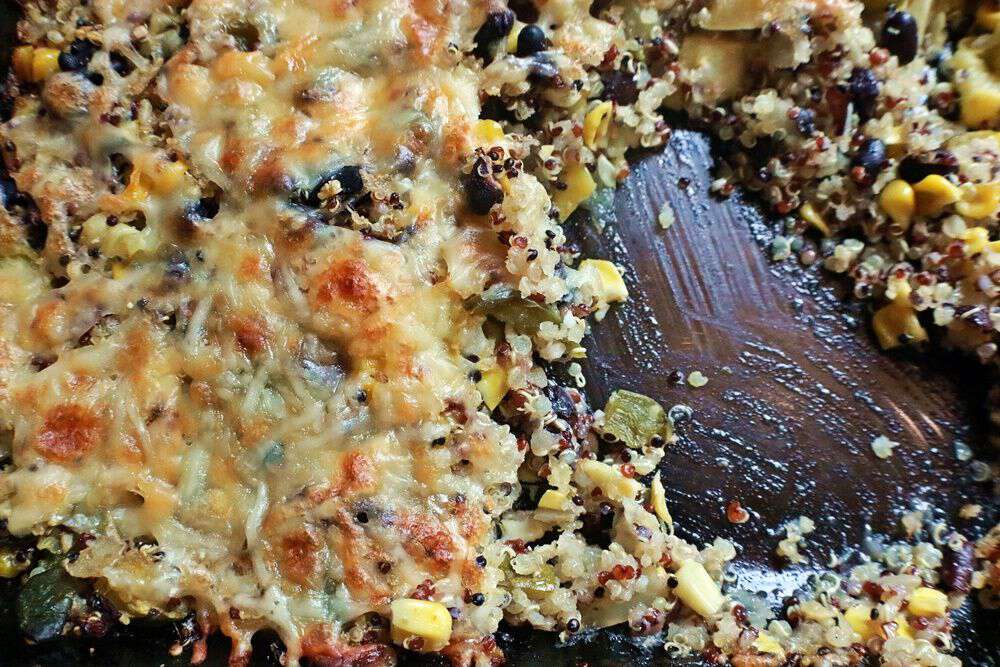 The girls have been doing more of the cooking lately and I'm glad because they've been making some tasty meals. I've been taking Chatter's Quinoa Bake for my dinner at work. When I first saw the dish I didn't think I'd like it, but I really like it. When I asked her where she found the recipe, she said "You had cut it out and pasted it in your cookbook. I just changed it to make it like I wanted it."
I guess quinoa bake was a recipe I never got around to trying. I'm glad she did.
Chatter's Quinoa Bake
1 cup quinoa uncooked
1 tablespoon plus 2 teaspoons olive oil
2 cups chicken stock
1 cup onion diced
1/2 green pepper diced
2 gloves of garlic finely chopped
1 cup zucchini cubed
1 cup yellow squash cubed
1 15oz can black beans drianed
1 cup corn
1/4 teaspoon cumin
salt and pepper to taste
1 teaspoon of oregano
1/2 lime juiced
2 cups shredded mozzarella cheese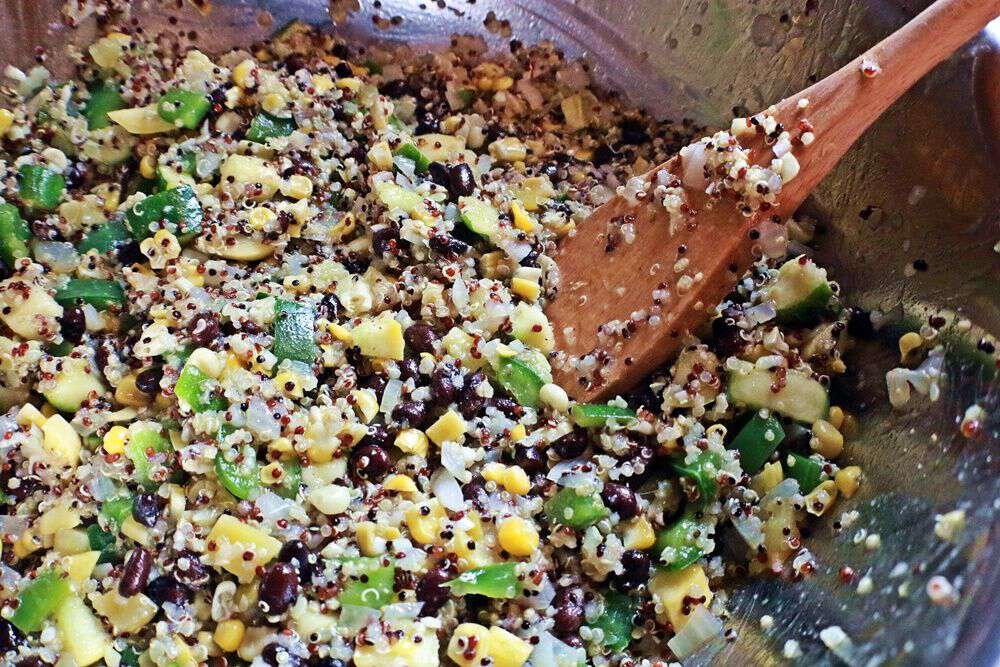 Preheat oven to 375. Grease a 9 x 13 baking dish and set aside.
Rinse quinoa in a strainer with cold water for a few minutes. Drain well.
In a saucepan heat 2 teaspoons of olive oil over medium high heat and add the quinoa. Cook, stirring frequently for a minute. The quinoa will begin to pop out of the pan so be careful. Add the chicken stock and bring to a boil. Turn the heat down and simmer for about 15 minutes or till the quinoa is done. Set aside to cool.
In a large pan heat 1 tablespoon olive oil over medium heat. Add onions and pepper and cook for a few minutes. Add squash, zucchini, and garlic and cook for a few minutes longer.
Mix sauteed vegetables and quinoa together in a bowl. Add beans, corn, cumin, oregano, salt, and pepper. Mix well.
Pour mixture into greased dish and bake for 30 minutes. Remove from oven and sprinkle cheese on top and bake for an additional 10 minutes or until cheese is melted and slightly browned.
————–
I eat the quinoa bake with ritz crackers or a piece of nut bread and it makes a dandy dinner. The recipe would be easy to modify, depending on what vegetables, spices, or cheese you preferred. I believe the original recipe called for tomatoes and monterey jack cheese.
Tipper
Subscribe for FREE and get a daily dose of Appalachia in your inbox