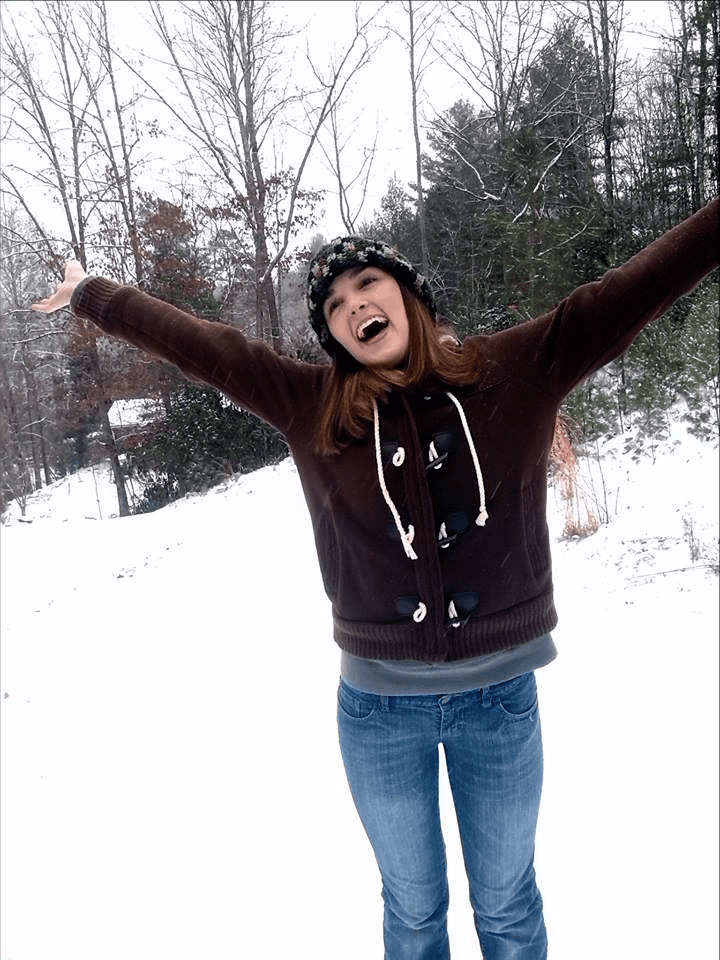 If snow lays on the ground for three days-it's waiting on more – Appalachian Folklore
I've heard that piece of Appalachian folklore all my life. Our 2 inches of snow has remained virtually unchanged since it fell on Tuesday. If the temps stay chilly enough to keep snow from melting for 3 days-chances are its a real cold spell and if any moisture decides to show up-it could indeed fall as snow-right? Maybe not? Maybe it's just that I'm a true lover of snow and am always wishing for more.
If you're wondering-the photo above shows the face of a kid who was just told school is out again tomorrow.
Tipper
Appalachia Through My Eyes – A series of photographs from my life in Southern Appalachia.