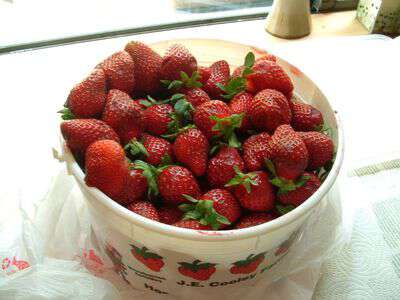 Today's cooking class was all about Strawberry Jam. I didn't have time to take any photos-but the basic recipe we used was equal parts of crushed strawberries and sugar; and the juice of a half a lemon. We measured the sugar and strawberries by weight-not by cups.
I found the jam process, my co-teacher Nanette Davidson used, very interesting. Instead of sauce pots we used large saute pans. First we heated the sugar in the pan until it just started to clump; then we added the crushed strawberries to the pan (we had already stirred the lemon juice into the strawberries).
The reason for heating the sugar first-was to lessen the time it took to cook the mixture-therefore keeping the strawberries from completely cooking away.
We cooked the mixture over medium high heat-stirring constantly. The tricky part was knowing how long to cook the jam-you want it thick enough to set-but not so thick it gets sticky. Nanette taught us to place a saucer in freezer-then when we thought the jam was getting close-we placed a small spoonful on the cold saucer. After it had set a minute or 2 we ran our finger through the jam-if the trail of our finger stayed clear-the jam was ready. If the trail of our finger filled in-then the jam needed more cooking.
Since my bunch likes plain strawberry jam-I stuck to the basic recipe. Some of the other more adventurous students added mint, rhubarb, and other spices to their jam.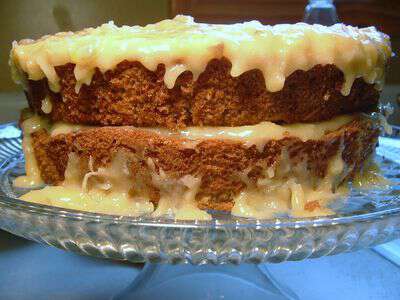 After lunch I taught the class to make the easiest biscuits ever-and the best black walnut cake ever-Arsh Potato Cake. (if you missed the recipes for either biscuits or the cake-just click on the words to read them)
So whats up for tomorrow? Blackberry Jelly-and an Apple Stack Cake. I'll let you know how it turns out.
Tipper