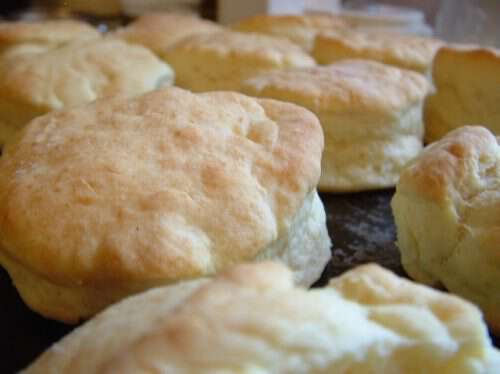 Since we've been talking about make do foods many of you have mentioned biscuits. When I was growing up Granny either made biscuits or cornbread to go with supper. I was a biscuit girl and lucky for me even if she made cornbread for supper there might be biscuits left from breakfast.
My Granny Gazzie (granny's mother) made the best biscuits ever-period. She made them every morning for breakfast and then she put the leftover ones in the top warmer shelf of her wood cook stove. We typically didn't visit Granny Gazzie except for Sunday dinner. As soon as I stepped in the door I made a bee line for the kitchen to see if I could sneak a biscuit before dinner was served.
When The Deer Hunter and I were first married, I tried lots of biscuit recipes and was never totally pleased with any of them.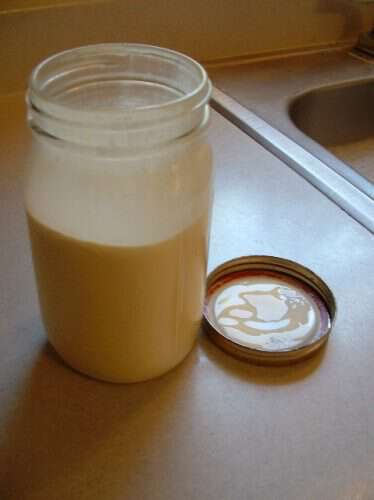 One day when I was complaining about my biscuits Granny told me she thought Pap's Mother made the best biscuits and she used cream and self-rising flour.
I bought a carton of whipping cream mixed it with my White Lily self rising flour and I've been making them that way ever since.
I use a 2 to 1 ratio: 2 cups of self rising flour to 1 cup of cream (if I don't need as many 1 cup flour to 1/2 cup cream). I mix it up flatten it out with my hands and a little additional flour-use a biscuit cutter-place them on a greased baking pan-pop them into a 450 degree oven on bake-and in about 10 minutes I have some really good biscuits.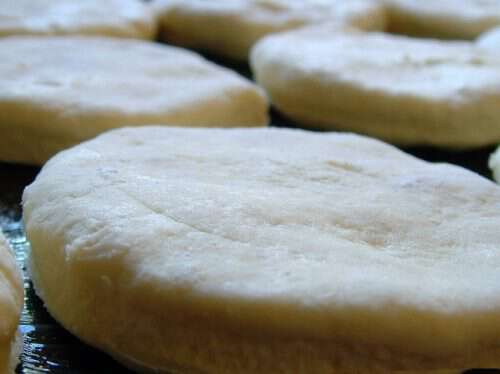 For a good while, a friend, a really really nice friend shared her fresh cream with me. Replacing the whipping cream with fresh cream brought my biscuits right up there with Granny Gazzie's. So if you have access to fresh cream by all means use it.
Granny's biscuits are good and she has her own way of making them, but I could never master her method.
I like biscuits with eggs, with gravy, with chocolate gravy, with tomatoes, with honey, with sorghum syrup, with jelly, with ham, with fried potatoes, with sausage…in other words with just about anything. And strangely enough, I like a plain biscuit with a sup of coke.
What's your favorite way to eat biscuits?
Tipper