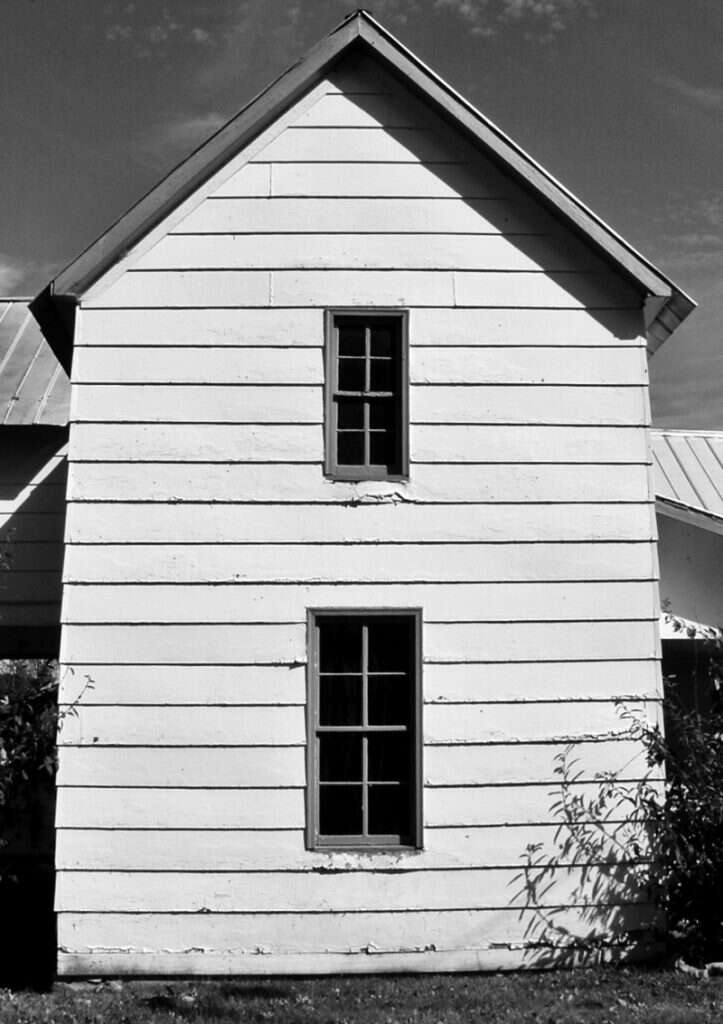 "There were several old house sites above our old home on Wiggins Creek. My mother could remember when an Indian family lived in one of them. I can remember stacks of stones used as foundations and rotting log sills and joists still in place. Strangely enough there were no chimleys attached.
One old homesite was below our house. It was the old Tom Southards Place. It had a chimley but only a small one that you could run a stovepipe into. The unique thing about that place was an outdoor stove about 20 feet from the house. The house was almost gone but the outdoor stove was still in good shape. It had two eyes like woodstoves have and a little chimley in the back. We couldn't play around the house for fear of stepping on nails but we built fires in the stove and tried cooking.
Just above our old house on the middle fork was a small house built of logs and chinked with concrete. It has stone pillars supporting it, huge stone steps in front and a big stone fireplace on the end. There were yellow bells flanking the steps and a row of daffodils in front of that. The house was finished inside entirely with tongue and grooved wormy chestnut. It had nice six over six windows with hidden counterweights so you didn't have prop them open with a stick. It even had locks on the windows. It had a bathroom but no fixtures. It had a sink in the kitchen but no water to it and no drain leading out. It had cabinets built of the same wormy chestnut. The window and door facings were made of wormy chestnut as were all the baseboards, crown and corner moldings.
The house was built in the early to mid '40s. I don't know who built it or what they intended to do with it (I never thought to ask my daddy) but I do know somebody had a lot of money in it. The strangest thing about the house was that nobody ever lived there. Somebody might have stayed there for a night or two because the fireplace had been used. Maybe coon or bear hunters warmed themselves there but nobody ever "lived" there. A house with nobody in it is has no cause to stand  and will soon yield to the elements. In the mid 80's Ray Dehart got permission to tear house down.
When we divided up my father's property sometime in the 1990's, the surveyor discovered that the house had actually been on daddy's place. It was long gone by then. My brother Harold now owns the footprint where the sad little house once waited for a family to make it a home."
~ Ed Ammons – June 2016
————————-
Tipper