Today's spooky guest-post was written by Charles Fletcher.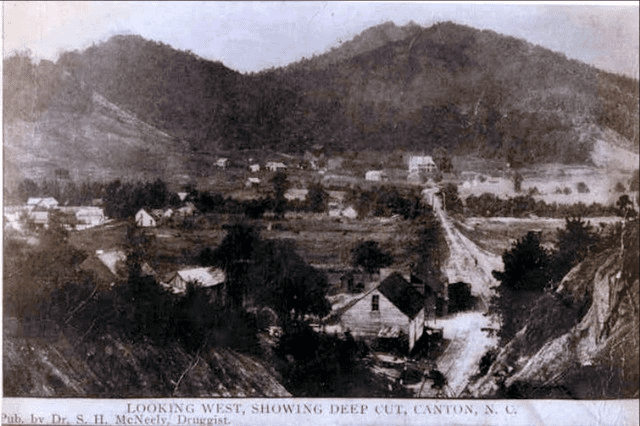 HAUNTS, GHOSTS, AND BOOGERS written by Charles Fletcher
The people that lived in the mountains of Western North Carolina when I was a boy believed in many strange things. They believed in the supernatural. They were believers in "Haunts, Ghosts and Boogers".  If one of the children did something that they were not supposed to they were threatened by their parents. "The haunts, ghosts or boogers will get you." This usually did the job. The children believed there were such things.
There is a difference in these three supernatural threats. The one used depended on how bad a thing you did. The Booger was used for the lesser punishment. These were the things that were under your bed and would do you harm after you went to sleep. One of these threats would have us keeping our head under the covers on the bed.
Next were the Ghosts. This was where you would see white sheets and other scary objects floating around in the dark. It was thought that they would get you under their sheet and carry you away.
The Haunt or Haint was the really bad one. It was meaner than the others. These were where you would see someone riding a white horse with his head in his hand. You could actually see the blood on the white sheet he would be wearing. Other times there would be some sort of thing flying over your head dressed in white and screaming and making other scary noises. This was the one we were most scared of.
When I was a boy we were living in the Piedmont section of North Carolina. My dad quit working in the paper mill and we moved to Gastonia. My grandma, dad's mother, had a large house where she kept boarders. They were workers in one of the many cotton mills that didn't have a home. Cotton was the king of this area and the mills were hiring anyone that applied for a job.
We had lived there about one year when mom began to want to visit her family back in Western North Carolina. Dad agreed that my mom, sister, brother and I could go on the train for a visit. He would get the tickets and schedule. Mom was to write a letter to grandpa Pressley telling him when we would be there.
We children were really excited about the train ride and that we were going to grandpa Pressley's house. The big day arrived and we headed for the train station that was located on the other side of town. This was about a two mile walk for mom who had to carry the suit case and keep us three kids together. We were at the station about one hour before the coal fired steam engine with the passenger cars arrived. Mom didn't want to miss the train. It only went to Canton about once each week.
"All aboard" the conductor hollered. We were in our seats in nothing flat. I got the window seat because I was the oldest. I promised to let TJ and Louise have the window seat on part of the trip. We would be on the train for most of the day. I don't recall what route it took but I know that the train went through the tunnels of Black Mountain before we arrived at the Asheville station. There were many stops along the way. It seemed that we stopped at every village to pick up and leave mail and other things.
Finally in the late evening we arrived at the station in Canton. Grandpa and one of my Uncles were there to meet us. They, like most everyone else in the 1930s, didn't have a car. We would walk the two or more miles to his house. We didn't mind. We were used to walking everywhere we went.
After a couple of days we asked where Uncle Fred lived. Grandpa said that it was about a mile to his house. He lived in the section called West Canton. "I want to go visit him before we go back home," I said.
That evening after supper Uncle Clifford, mom's youngest brother who was two years older than me said he would go with TJ and me to visit Uncle Fred. "Don't stay too late" mom said. "Something might get you she joked." "We are not afraid after dark," I said. We were soon on our way.
When we arrived at Uncle Fred's house he was setting on the porch talking with one of his neighbors who was visiting. They were discussing nothing in particular, just talking about what had happened since they talked the last time they were together.
The three of us, Clifford, TJ, and me found us a place to set and was listening to everything that they were saying. Uncle Fred must have noticed that we believed whatever they were talking about. He changed the subject.
"Did you hear about the hyena that is prowling around here lately? They say he has killed and eaten several dogs, cats and even a half grown steer. It's not safe to be out after dark, they say." "Pretty mean critter," his neighbor said. "Shore don't want anything to do with him," said the neighbor.
"Another thing that bothers me lately is at that bib pine tree that stands alone beside the roan going over to the Pressley house" Fred said. "Never heard about that, what's taking place at that tree?" He said "Well— the other day Bill Hall that lives down the road from the Pressleys said he came by there the other night a little after dark and he heard something that sounded like a horse running. He looked up and down the road and didn't see anything.  He happened to look toward that big pine and low and behold, guess what he saw?"  "What—what—" said Fred's neighbor. "He swears that there was this big white horse with a rider dressed in white that had no head. At least no head on his shoulders, he was holding his head in his hands and you could see blood running down the sleeves of that white outfit he was wearing. He said that as soon as he saw that horse and the man with his head cut off he headed home as fast as he could run. Said he would never get caught out after dark anywhere near that tree."
Fred's friend began, "There is also talk of a big black panther that someone saw a few nights right here in West Canton. Been killing some cattle, I hear. And how about that snake that is nearly ten feet long. Been swallowing half grown pigs, not even bothering to chew them. They say that snake could eat a ten or twelve year old boy."
By this time they had done what they wanted to do. Scare the "Day-Light" out of Clifford, TJ, and me.
I knew the tree they were talking about. You could see it from Grandpa's house. Grandma had pointed it out to me the day before. "See that big pine up there beside the road" she said.  "Old Jack, my pet crow has a nest up in the top of that tree. He carries everything he sees around the house that is shiny up to that tree. I'm going to get one of the boys to climb up there one day and get all the things he has stolen."
It had become real dark; Clifford had gone inside and gone to bed. He wasn't going back this night. He had been convinced that either the hyena or that headless man would get him. TJ was thinking the same. "We better get back to grandpas" I said. "I'm not going out in this dark" he said. "You can go if you like; I'm going inside and get in bed with Clifford. I am spending the night with Uncle Fred."
I thought "I'll show them that I'm not afraid of that Hyena or that man on the horse. I'm going back to grandpa's house." Off I went. I was walking at my regular pace but began to think I was hearing noises along the side of the road. I came in sight of the pine tree and began to walk a little faster. Soon I was running as fast as I could. I didn't slow down until I was in the yard at the house.
Everyone was still up. No one had gone to bed. They were waiting for us to come back from Fred's. "Where are Clifford and TJ?" someone asked. "They decided to spend the night with Uncle Fred" I said. I didn't dare tell them about the "Haunts". Nor did I tell them that I had run the last mile on my way back. I think they knew because I was wet from sweating.
The next morning Clifford and TJ came home. They never mentioned that they were afraid to come home last night. For the rest of our visit with grandpa TJ and I never ventured out after dark. We didn't want to take any chances of meeting any "Haunts" that roamed the mountains of Western North Carolina.
We would take our chances with Ghosts and Boogers. But not the Haints, they were the meanest.
————————
I hope you enjoyed Charles's post as much as I did-leave him a comment and I'll make sure he reads it!
Tipper