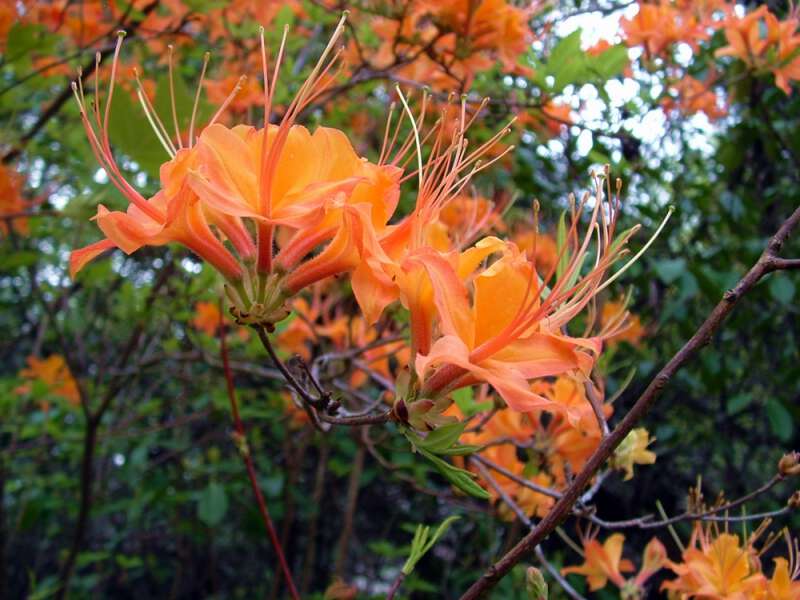 A Child of the Mountains
I am a child of the mountains,
Running barefooted where wild honeysuckle
and mountain laurel bloomed full,
Spilling over the rocks and hills.
Soft green moss carpeted my playhouse
with rocks providing couch and chair.
My family of stick people with Mommy, Poppy and children
were my playthings.
A swimming hole where Poppy taught us to swim,
Still ringing with long ago squeals of young children.
The house stands empty now on the mountain top,
While the wind carries faint sounds of children laughing
My mind slips back to those long ago days,
Reliving the days of great joys and gentle love.
I long to go back to the days when life was full,
Where wild honeysuckle and mountain laurel bloom.
written by Anita Evans Griffith
——————-
 I hope you enjoyed Anita's poem as much as I did!
Tipper