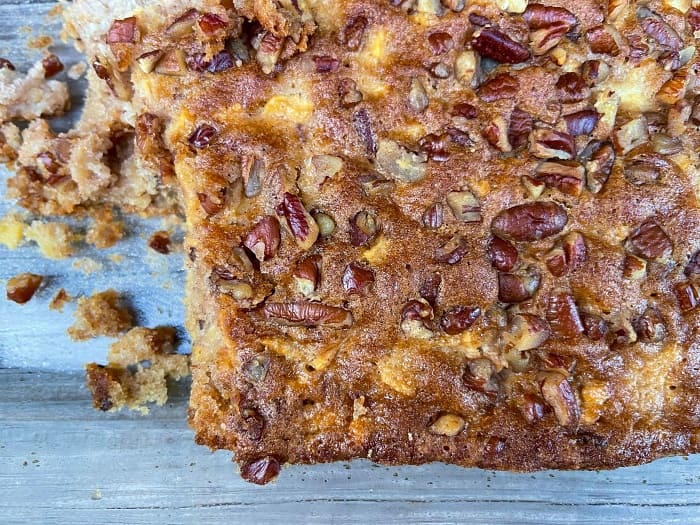 Over the weekend I was looking for a taste of fall and ended up making a very tasty apple cake.
Fresh Apple Cake
1 3/4 cup sugar
3 eggs
1/2 teaspoon salt
1 teaspoon cinnamon
5 apples sliced thin (I diced mine and it worked well)
1 cup chopped pecans (divided)
1 cup oil
2 cups plain flour
1 teaspoon soda
1 teaspoon vanilla
Mix all ingredients, except apples and nuts, until well blended. Add apples and 1/2 cup of the pecans and mix well. Pour batter into a greased 9 X 13 pan and sprinkle remaining nuts on top of batter. Bake at 350 degrees for 40-45 minutes or till done.
I found the recipe in the "Feeding The Flock II Hanging Dog Missionary Baptist Church" cookbook. A dear lady gifted me the cookbook back in the summer after she fed me a delicious supper.
Have you been making any fall foods? If so please share!
---
Last night's video: Stories of People Who Once Lived in the Great Smoky Mountains National Park.
Tipper
Subscribe for FREE and get a daily dose of Appalachia in your inbox