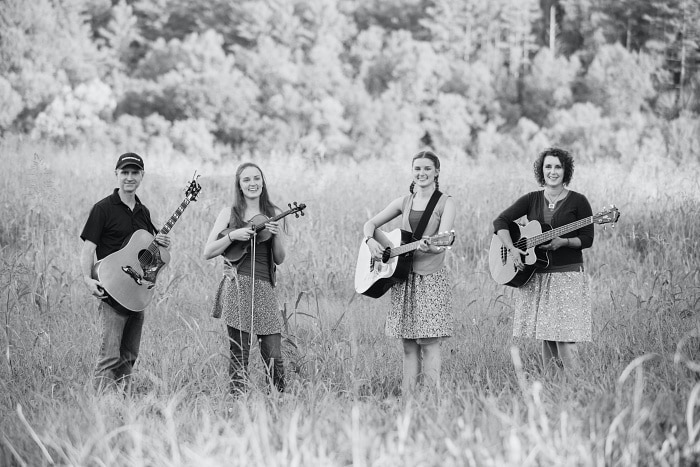 We played a chilly rainy performance over in Blairsville, GA yesterday morning at the Sorghum Festival. I believe the announcer said it was the 52nd Annual Sorghum Festival.
There were some diehard fans who set through the chilly rain listening to us and we had a great sound man.
Once the show was over a local newspaper reporter asked if she could interview us for a story.
As we talked to her she was surprised to learn we had such a long history of music in our family.
An email I got a day or so ago already had me thinking about our musical family.
The emailer was writing to say they'd just stumbled onto our music videos and really enjoyed them—especially the harmony of Pap and Paul. Of course they had no way of knowing Pap has been dead for five years and was hoping we would do more videos featuring him and Paul.
This afternoon when I set down to write today's post I went browsing through the Blind Pig and The Acorn YouTube channel. I'm alway a wondering if there's a song I missed featuring in a post and sometimes I find one that I've never shared with you.
The video of my nephews (one is off camera) and Paul playing and old Simon and Garfunkel song seemed fitting. While Pap isn't playing along, you can see him sitting at the ready with his guitar and enjoying the boys' picking.
I hope you enjoyed the video from back in 2010.
Tipper
Subscribe for FREE and get a daily dose of Appalachia in your inbox