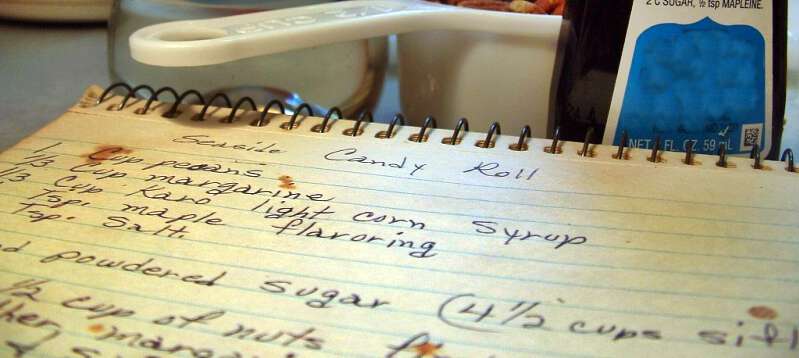 Granny has been making Seaside Candy Roll at Christmas for as long as I can remember. It's super easy and quick-and since you store it in the frig-it's long lasting and perfect for taking along with you to a Christmas gathering.
Seaside Candy Roll
1 cup pecans
1/3 cup butter or margarine
1/3 cup corn syrup
1 teaspoon maple flavoring
1/2 teaspoon salt
4 ½ cups powdered sugar (1 pound)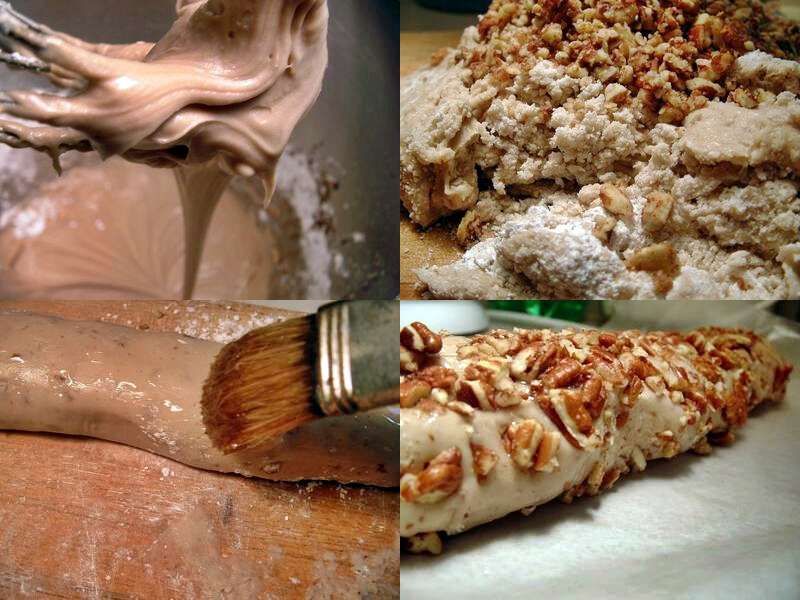 Chop half of the pecans finely and the other half coarsely. Set pecans aside in separate bowls.
Mix together butter/margarine, corn syrup, maple flavoring and salt.
Add powdered sugar a cup or so at time blending thoroughly until the mixture begins to resemble a dough.
Turn mixture out onto a board and knead in the rest of the powdered sugar and the finely chopped nuts.
Once mixture is smooth divide in half. Shape each half into a 2 inch thick roll.
Brush rolls with a little corn syrup and then roll in the the coarsely chopped nuts. Wrap rolls in wax paper or foil and chill. Slice into ¼ inch pieces before serving.
Print Seaside Candy Roll (right click to open link and print recipe)
I often skip the last step of adding the extra corn syrup and coarsely chopped pecans because it's the messiest-and the Seaside Candy Rolls still taste great.
Ever had Seaside Candy Roll before?
Tipper