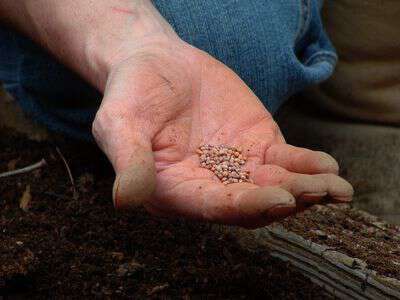 I had the best laid plans for yesterday afternoon and today-but waking up yesterday morning with a migraine put all that on the backburner. So instead of cleaning house, doing blind pig things, and working on getting the garden ready for summer I'll be doing things like:
cutting a piece of my hair and sending the girls outside to bury it somewhere
tying a flour sack around my head
sending The Deer Hunter up the creek in search of ginseng so I can tie that around my head or make a tea from it or both
convincing the girls to crush onions so I can smear those on my head
taking a swallow or two of The Deer Hunter's cough syrup
laying in a dark room with sunglasses on
rolling peppermint oil all over my head-which seems to help more than anything else
I'll be doing all those crazy sounding things in an effort to make my headache go away. If you have any other headache remedies-leave me a comment please.
Be sure to drop back by tomorrow, whether my remedies work or not, there will be some train music from the Blind Pig Gang for you.
Tipper