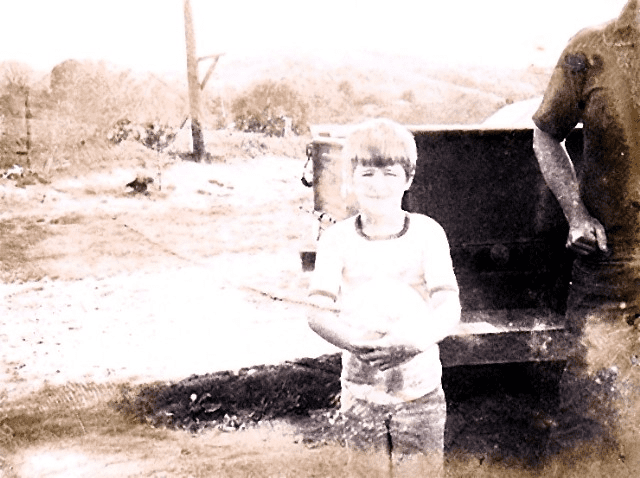 According to his website: "Guy Clark was born in Monahans, Texas, on November 6, 1941 and grew up in a home where the gift of a pocketknife was a rite of passage and poetry was read aloud."
As a songwriter, Clark is famous for songs which offer slices of real life set to music. Over the years, Clark's songs have become hits for various artists including:
Johnny Cash – Texas 1947
Bobby Bare – New Cut Road
Ricky Skaggs – Heartbroke
Vince Gill – Oklahoma Borderline
John Conlee – The Carpenter
Brad Paisley – Out In The Parking Lot
Clark's song-Desperados Waiting For A Train grabs your heart from the first line: "I'd play the Red River Valley He'd sit out in the kitchen and cry."
Clark wrote the song in the late 1960s about an oilfield worker who stayed at his grandmother's hotel. The song was most notably covered by The Highway Men. The Blind Pig Gang has been doing the song for almost a year-if you've heard us do it live then I'm sure you'll remember Pap's speech about wildcaters who drill for oil on their own.
I hope you enjoyed the song-I thought you might like Pap's ad libing at the end. The song is a tear jerker-it makes me think of:
learning to play Red River Valley on the piano-how one note seemed sweeter than all the others
sitting in the kitchen making music with Pap and Paul
all the people who've sat in Pap's house and made music over the years
Paul telling me I could find the chords in the song better than most of The Highway Men.
Papaw Wade and his tobacco
Pap and his snuff that used to leave stains on his chin every once in a while-he's been quit for years now
A 14 year old Deer Hunter pulling a loaded horse trailer home from Cataloochee because everyone else was too drunk to drive
the impression we each make on others-even when we don't know we're making it
Tipper