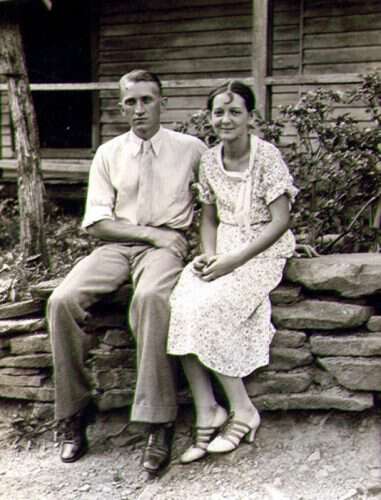 Photo of Alyce and Drew Williams sometime before or after their marriage in 1931. Photo taken in Hancock County, Vardy, Tennessee. Holding Library: King College.
Since Thursday is Valentine's Day, many people consider this the week of Love. Here in Appalachia there will be teddy-bears, candy, and roses galore given to those who are loved-or who are at least greatly desired for this moment in time.
Papaw Tony calls that kind of sweet romantic stuff he-ing and she-ing. When I was young my elders called it courting. The kids today-I have no clue what they call it-dating maybe?
Aren't Alyce and Drew one of the most lovely couples you've ever seen?
Tipper
*Source for photo Digital Library of Appalachia.