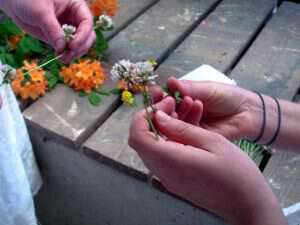 ~I've been awandering all the night, And the best part of the day. Now I'm returning home again. I bring you a branch of May.
~A branch of May, my love, I say As at your door I stand; It's nothing but a sprout, but it's well budded out By the work of the Lord's own hand.
~My song is done and I must be gone, I can no longer stay; God bless you all, both great and small And send you a joyful May.
The perfect song for May don't you think?
Tipper
Appalachia Through My Eyes – A series of photographs from my life in Southern Appalachia.