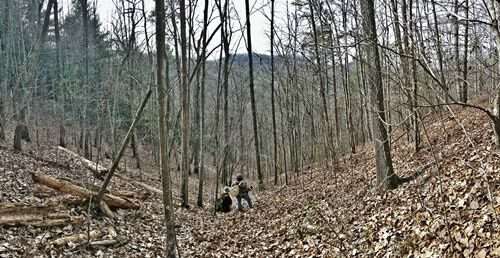 "Other days they went to certain ridges where the mistletoe was known to grow in the bare branches of oak and black gum trees. Though the children knew next to nothing of Santa Claus and all the modern paraphernalia of Christmas, they attached a special significance to the holly and mistletoe. Why, they did not know. Corie and Sally had long been in the habit of bringing these evergreens into the house at Christmastime. Some of the children knew that the holly tree had once been a thorn bush,  and because it had made thorns for Christ's head was forever condemned to stand all winter in the cold, shedding blood, and holding its leaves to the snow and cold without folding them away in buds as did the other trees.
They gathered cedar, too, and often on the ridge sides they found wintergreen, the leaves of which were good for tea, and the berries better than any candy, so the children said, but by some wordless agreement they never ate any, but gave the small red bits of spiciness to Teacher. Though she cared little for them, she would take and eat all they gave her, and the children would be pleased because they had given something to Teacher."
"Mountain Path" – Harriette Simpson Arnow
—-
"Mountain Path" is one of my favorite books. If you've never read it you should.
Tipper
Subscribe for FREE and get a daily dose of Appalachia in your inbox