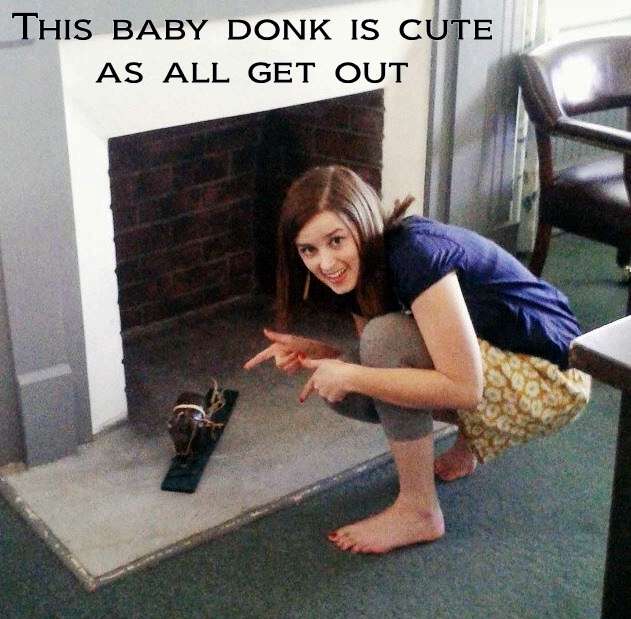 as all get out = extremely
You can be:
tired as all get out
mad as all get out
happy as all get out
pretty as all get out
stuborn as all get out
You can see the as all get out list could easily go on and on
Several years ago a young guitar picking fellow came by to see one of the girls and he used the phrase as all get out. As I heard him talking out on the porch I thought "Well apparently that old saying is going to go on for at least one more generation."
You can jump over to the English Language and Usage page to read a thread about the origin of the saying as all get out. The page also shares some of the oldest documented usages of the phrase.
Tipper
p.s. The girls call miniature donkeys baby donks. The item Chatter is pointing to in the photo is actually a donkey hitched to a wagon of sorts. The donkey is at the Union County Historical Courthouse in Blairsville GA. The road the girls travel to college has a pasture with a miniature donkey in it, the girls are always telling us about the cute baby donk in the field.