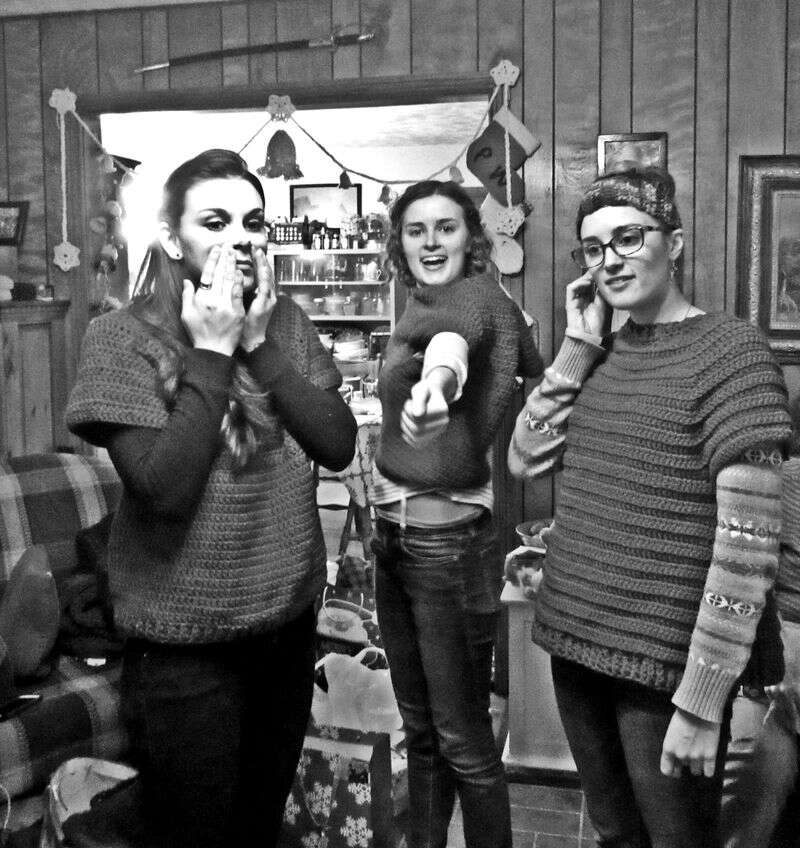 Cheddar, Chatter, and Chitter
My post about the girls being gussied up brought more than a few comments about the extra girl in the photo. The girl with Chatter and Chitter is my niece, my older brother Steve's daughter. She's actually the one who gave the monikers Chatter and Chitter to the girls years ago. At the time she said she guessed she'd be Cheddar, which as you might imagine made us all laugh.
Cheddar is almost to the day exactly a year younger than Chatter and Chitter. Their birthdays are separated by 5 days. To say the 3 girls have grown up close is an understatement. In the old days the threesome would sometimes split when two teamed up against the other one. Chitter used to call it "ganging out." She'd say "Momma I come home because Chitter and Cheddar are ganging me out again." Then the tide would turn and someone else would be 'ganged out'. Luckily the small spats never lasted more than an afternoon and before you knew it the 3 would once again be whispering, giggling, and playing somewhere in the holler.
You can go to my About Blind Pig and The Acorn page to see a full cast of family characters.
Over the years I've written about the 3 girls. When they were young I was always teasing them about being Three Indian Princesses. You can re-visit those old posts and see some of their play spots around the holler by clicking on the links below.
One other question that was asked yesterday was about the sword you can see hanging above the girls' heads. After Pap returned from serving in the Marines, his parents lost their house to a fire. It was during the night and there was barely time to get everyone out. Pap was at home and he helped his mother and father salvage anything of value they could before the fire became to large, he never gave a thought to saving his Marine uniform, medals, or other items.
A few years ago my brothers, Steve and Paul, came up with the idea of trying to find out what medals Pap had been issued and to see if they could get them replaced. They were able to and at the same time Steve got the sword from a man he knew named Colonel Pullium. The sword is what Pap would have worn with his dress blues. Pap is hard to buy gifts for because he literally needs nothing. He's very satisfied with simple things he already owns. But the year the boys pulled off the medals and the sword gift Pap's eyes shone brightly.
Tipper