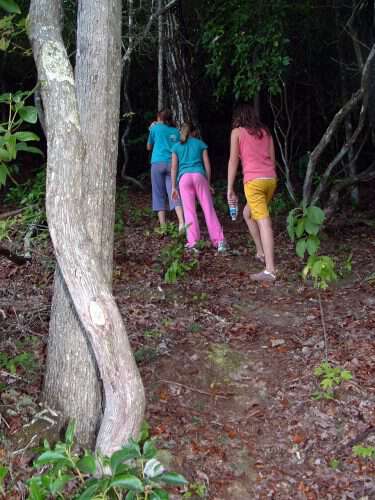 Over the weekend, I looked out my window and saw the Three Indian Princesses in the back yard. I grabbed my camera and snuck out to see what they were up too.
As I followed them, I realized they were on the move-leaving their summer camp by the creek for their fall camp-high above the house in the tall pines and thick mountain laurel.
     As I walked along the steep trail up the ridge-
        I came across the first sign of their camp.
          A large circle used for meetings.
    As I crept ever closer-through the understory,
  I could see the Princesses working on their camp.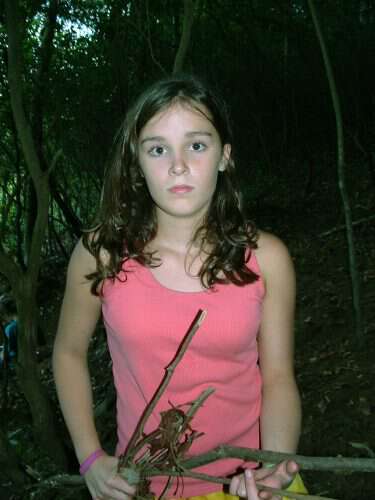 While I was busy spying on the girls, I was caught by Princess 1 who let me know-I was trespassing. I assured her I came in peace and only wanted to document their fall camp.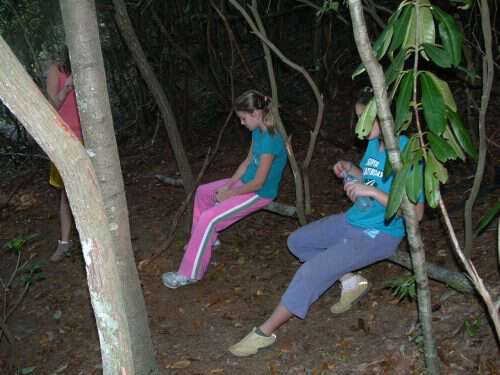 After a short talk with the other Princesses,
    it was decided I could stay and look around.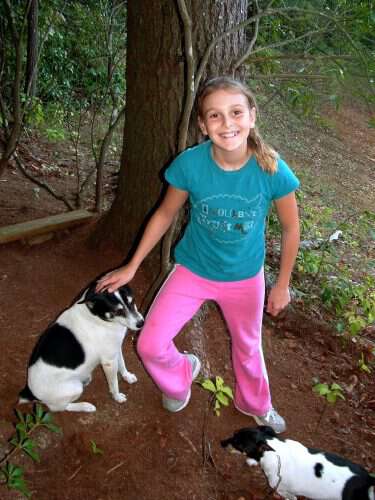 Princess 2 showed me her home-
             and her two friends Ruby and Bill.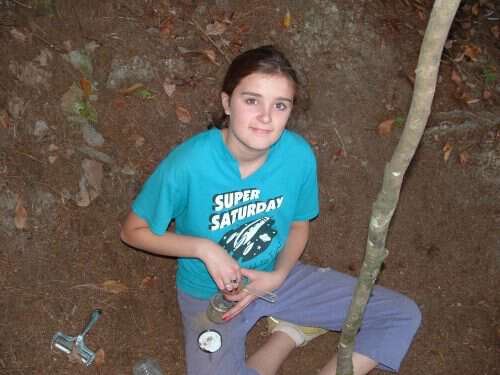 Princess 3's home was deeper in the woods. The flat shelf like area (she's sitting in) is where an old growth tree stood before it fell and rotted away.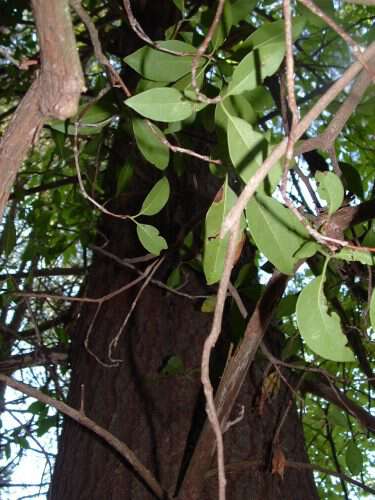 Princess 1 would only let me photograph what was
      above her home-I think she was still mad
about my spying
After spending some time at their fall camp, I realized I liked it as well as the summer camp, even though there was no water nearby. The views from the high ridge are truly spectacular.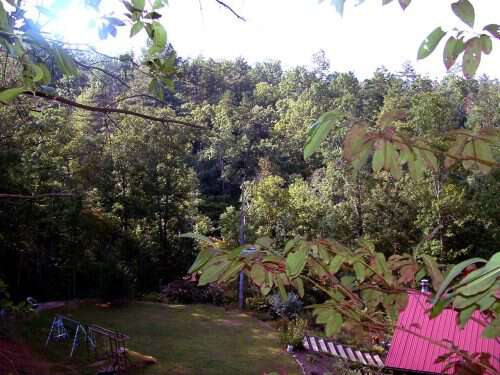 View from the front of camp.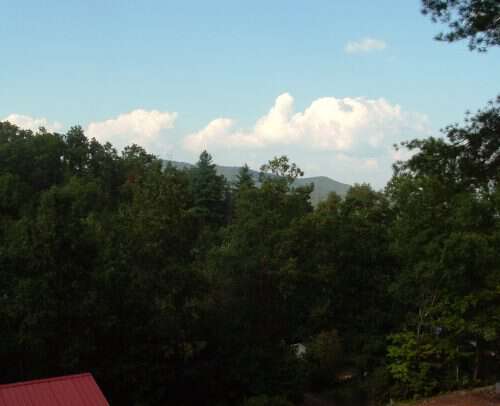 View from the back of camp-
            Not a bad place to hang out uh?
When I was young, I had a play house at the bottom of a huge old pine tree above Granny and Pap's house. Now the tree is gone along with the bank it stood on-all in the name of progress. Things will change for the Three Indian Princesses, just like they did for me. But I'm glad they're making memories like I did. Memories they'll be able to pull out and remember anytime they want too.
Tipper