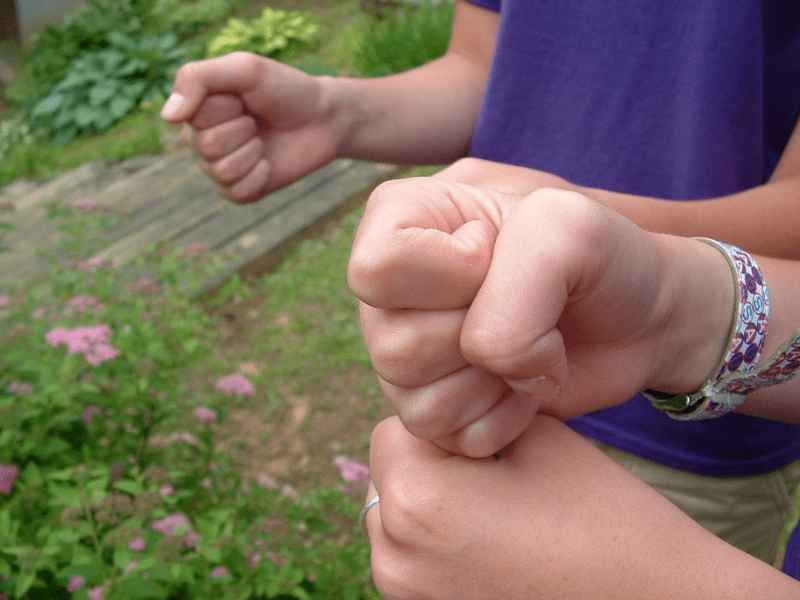 Did you ever use the counting potatoes method for picking who was 'it' in a game? As kids we used it to tell us who was going to be the seeker while the rest of us hid, to tell us who was going to be blindfolded for an always dangerous game of blind mans bluff (some parent would usually scream-"you're going to put an eye out")-or even for something as tame as hide the key.
The choosing rhyme consists of everyone who's playing standing in a circle with their fists out-then one person begins counting by hitting their fists on everyone else's-1 potato 2 potato 3 potato 4 potato 5 potato 6 potato 7 potato-then instead of going on to 8 the fist they hit after 7 was 'or'. The person whose fist was 'or' would place the 'or' fist behind their back-and the counting would start back at 1. Whoever was left with a fist in the circle would be 'it' for the game.
Sometimes we used 'big potatoes' instead of making 2 fists-each person laced their hands together to make one 'big potato' and the counting went the same way. Big potatoes were especially useful if there were lots of kids playing the game or you were in a hurry to get on with the game-as in one more game before Granny called me home.
A few weeks ago, a friend and I were talking about counting by potatoes to see who was going to be it-I hadn't thought about counting potatoes in years. That night-I started thinking how kids today have so much to entertain them-how the old games we played are out of style. Just out of curiosity-I thought I'd ask the girls if they knew about potato counting.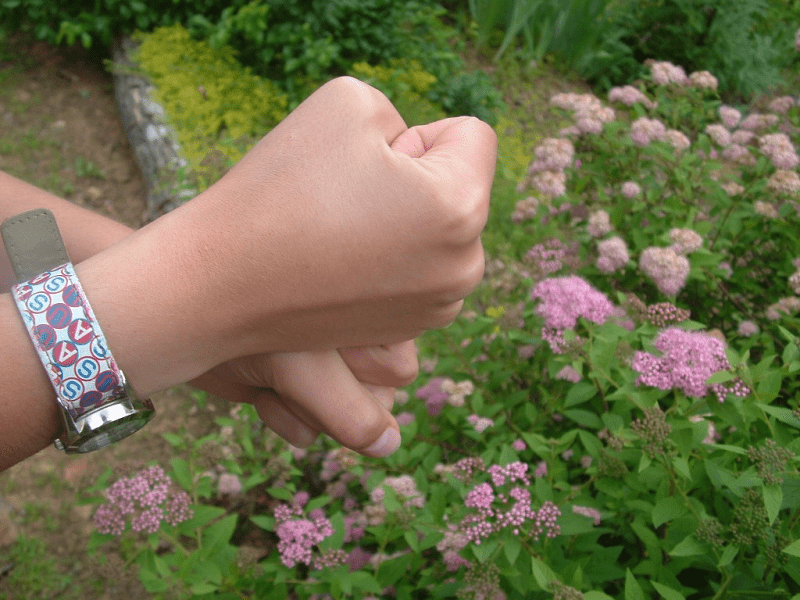 I called Chitter to me and said "if I say 1 potato 2 potato 3 potato 4 do you know what I'm talking about?" She said she thought I was crazy and left me standing in the kitchen. Later in the evening, I was sitting on the couch when Chatter came and sat down beside me. I ask her the same question. She said "what?" So I explained it again-even giving her the hint-it's said when a bunch of kids are standing together in a circle. Chatter said "Momma I don't know what you're talking about. All I know is I like to dig them and I like to eat them." Too cute uh?
So how about you-remember counting potatoes?
Tipper
p.s. When the girls posed for the pictures I used above-Chitter said "Seriously, is this all you had to do when you were little?" I told her she didn't know what she was missing.