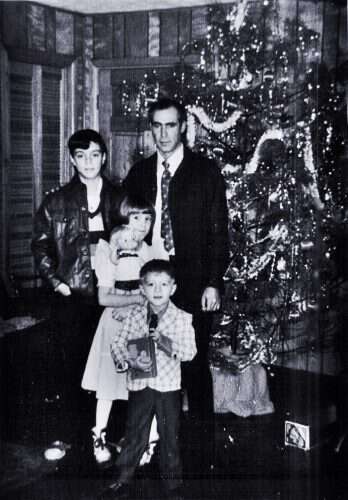 At the center of my childhood Christmas memories stands a White Pine. Granny loves Christmas-the decorating, the cooking, the merry making. Growing up, her excitement made Christmas truly special-even though there was never much money.
I was a teenager before I realized you could buy a Christmas tree specially grown and cut. I figured everyone went out in the woods and cut one like we did. Neither did I realize the White Pine is at the bottom of the totem pole when it comes to Christmas trees.
Most Christmases Granny used a White Pine for a tree. Looking back I can see why-easy to get- just walk through the back yard, inexpensive-as in FREE, fragrant, and pretty in an old fashioned way. The picture above was Steve's first Christmas. Pap was so young and handsome.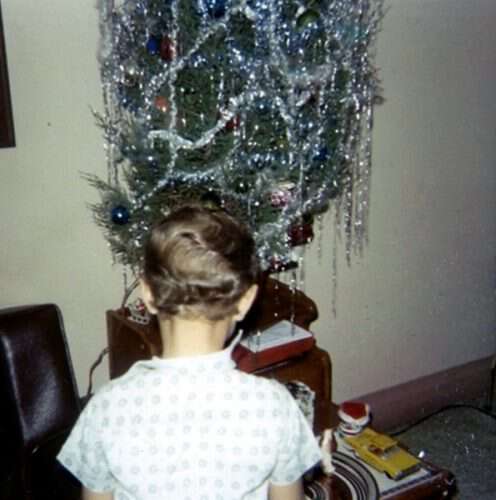 Steve is 5 years older than I am-this was during those years of being the one and only- before I came along to share the spot light. I've always loved this picture from his curling hair to his intent studying-makes me wonder what he's thinking. Maybe dreaming of a ball and bat, maybe a hot-rod car. (the tree in this pic looks more like a bush than a white pine-maybe that's all Granny could find that year)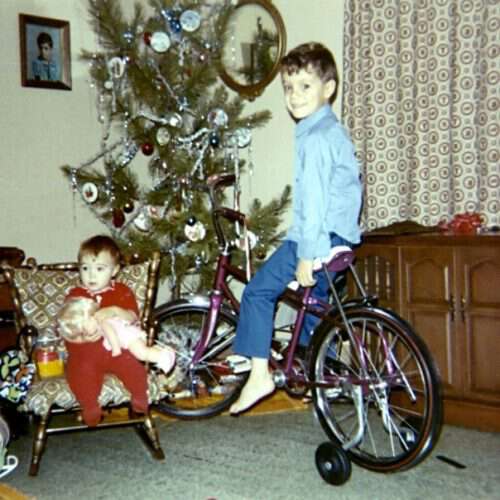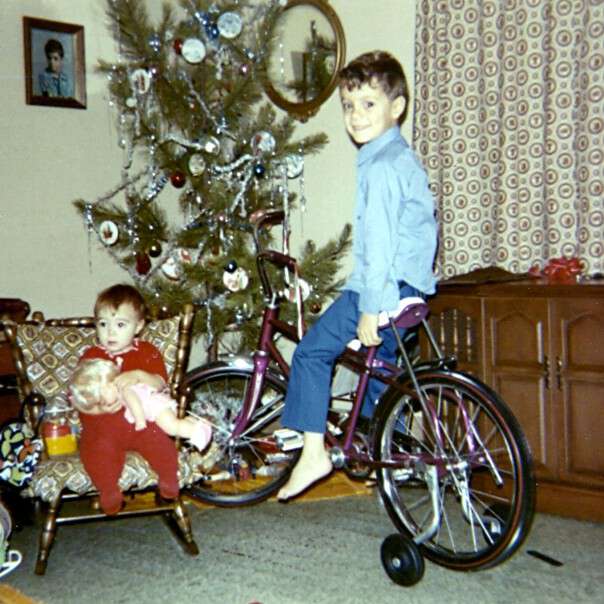 This White Pine Christmas I was there to crowd in on Steve's light. Although, I don't think he minded-he looks pretty happy. I still have the little rocking chair.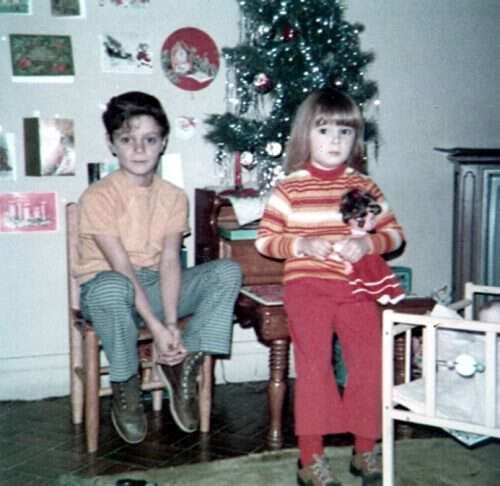 This was the last Christmas we spent in the little house we called Sherlocks. Paul was a toddler and soon after this picture we moved into the house Granny and Pap still live in today-Pap built it for $8,000.00.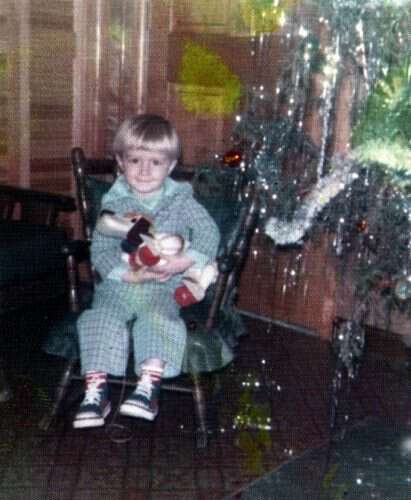 This was our first Christmas in the new house-you can see bigger house = bigger White Pine. Paul is sitting in my little chair holding Diggety Dog. Granny made his little plaid suit-and he was styling with his striped socks.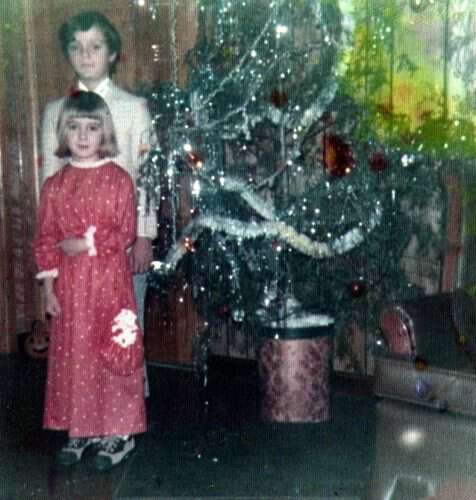 Me and Steve from the same Christmas-Ganny made my dress and even a little purse to match. I like Granny's tree container-a five gallon bucket she decorated.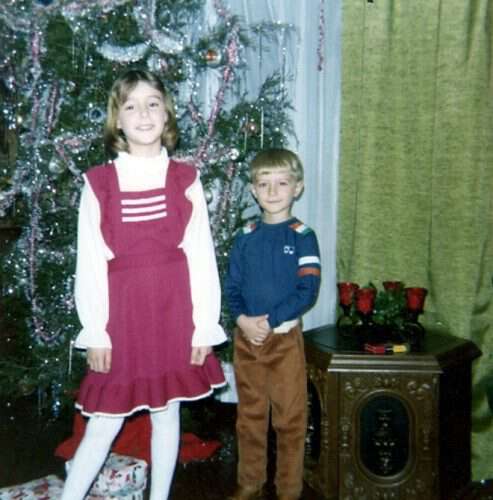 Me and Paul-I'm guessing I was about 10 and Paul was 6.
This is the Christmas Granny's White Pine tradition was broken. Someone gave her an artificial tree- Granny used it for years until it rusted and fell apart. By then we were grown and she bought a small table top artificial tree. As I look back over my Christmas past, I realize the old fashioned Christmas Granny made each year was true joy to my world.
When The Deer Hunter and I were first married we bought a real tree each year-but I like to decorate as early as Thanksgiving day which makes for a dry brittle tree by Christmas-so we use an artificial tree. I miss having a real tree-and after dwelling on Granny's White Pine Christmases-next year I may take a walk through the backyard.
Hope you'll leave me a comment about what kind of tree you use or a special tree memory you have.
Tipper