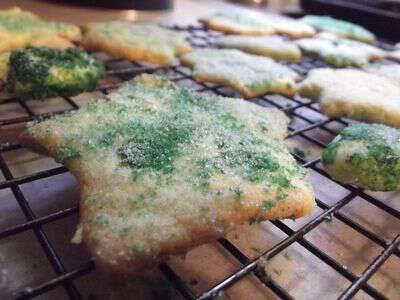 Over the weekend the girls and I enjoyed one of our Christmas traditions-making sugar cookies. I remember Granny making sparkling sugar cookies when I was a child-hers were almost too pretty to eat. Sometime during my teenage years, Granny passed the ritual on to me.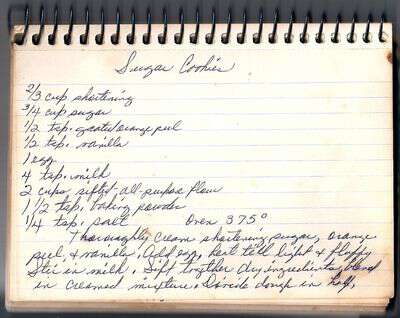 Chitter and Chatter started helping me with the tradition as soon as they were old enough. We still use Granny's recipe-it's just your typical sugar cookie recipe-the only special ingredient being grated orange peel.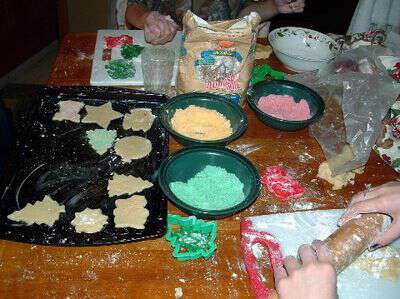 Some years we try to make the cookies look like ones we've see in magazines- using different kinds of candy for decoration-most years we just stick to using colored sugar-but EVERY year we make a huge mess.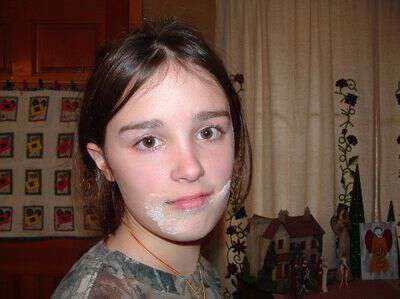 We usually start out super excited and end up just wanting it to be over. You can see near the end Chitter started eating out of the sugar bowls-she didn't realize it was all over her face.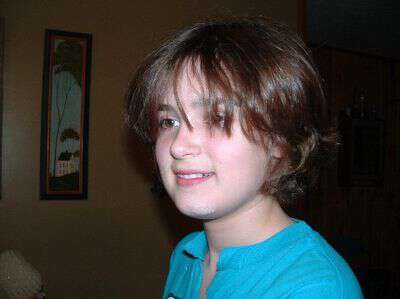 Chatter got bored using the cookie cutters so she started making her own cutout designs. Of all things-she created side burn cookies. That's pretty much when I knew the cookie making was over for this year. Even though it makes a big mess and sometimes ends in hysteria-making Christmas sugar cookies is something I look forward to every year.
I hope you'll share a Christmas tradition you have with me-leave a comment about it!
Tipper