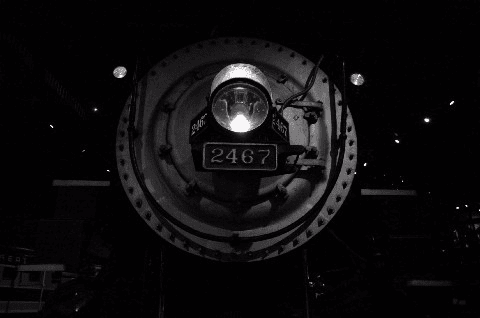 Huddie Ledbetter, better known as Lead Belly was born in the late 1800's and lived until 1949. He is considered an important figure in the early folk movement in the US. Whether he played a 12 string guitar-an accordion or simply made a musical rhythm by stomping his feet-everyone agrees he was an amazing performer.
While Goodnight Irene is touted as his most famous song-Midnight Special is my personal favorite. Some folks believe Lead Belly wrote it-while other's believe he discovered it while serving time in a Texas prison. Either way-Lead Belly deserves the credit for bringing it to the masses.
The legend behind the song goes something like this: The Midnight Special was a train that ran beside the prison, so close, that the train's light shone into the cells. If you were lucky enough to have the 'ever loving light' shine on you-it meant an early release was coming your way.
Over the years dozens of performers have recorded the Midnight Special-perhaps the most famous, other than Lead Belly, was Creedence Clearwater Revival. For this week's Pickin' & Grinnin' In The Kitchen Spot we give it a try-see what you think.
Hope you enjoyed the history-and the song. I thought Pap and Paul's harmony was right on-and Guitar Man's playing during the breaks outstanding.
Tipper
p.s. Just have to say an extra word about Guitar Man-he's my nephew, and the oldest grandchild of Pap and Granny. Can't believe he's a senior this year. Not only is he a pretty good guitar picker-he's also a whiz in school. Just last week he met with Yale for a full scholarship-yeah he's smart.