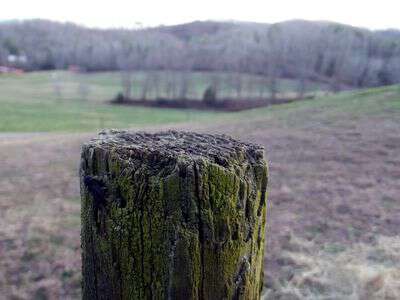 Native Appalachians have a distinct accent.
Many of the words used in the Appalachian culture are brought over with the folks who settled the region from Scotland, Ireland, England, and Germany.
In college I took an Appalachian Course where dialect was a huge portion of the class. My teacher discussed how in Appalachia we often leave off letters of words such as: fightin (fighting), sittin (sitting), or tater (potato). Other times we add letters: askt (ask), warsh (wash), or followered (followed). Then there are the words that we just totally change: larn (learn), mar (mire), ort (ought), holler (hollow), winder (window), fare (fire) and many others.
While I was taking this class, I recall thinking "Well I'm a native Appalachian, but thank goodness I don't use those words". HA! I did, and do use those words. Near the end of the class we had to do a project on a part of Appalachia. My brother, Paul, convinced me to do it on the brother duet style of singing, highlighting The Louvin Brothers.
This was at the time the first big bulky camcorders were beginning to be common. We borrowed one and proceeded with the project. Once it was finished and I watched it for the first time, I was horrified! I sounded like a hillbilly! Who knew I was in the habit of saying "de" for "the"? Do you know how many times I used the word "the" in that project? So I discovered, and accepted I have an Appalachian Accent and use some of the same words discussed in class and I'm happy to say I'm very proud of my accent today.
Below is a test, just for fun, to see how much you know about the Appalachian dialect. The answers are down at the bottom of the post.
middlin: A. bacon, B. middle child, C. a town
leatherbritches: A. pants for cowboys, B. dried green beans, C. briar patch
peaked: A. mountain top, B. looked at, C. pale
clabber: A. sour milk, B. talk, C. to hit someone
dodger: A. baseball player, B. bread, C. out of the way
scrooch: A. liquor, B. cheap tightwad, C. move closer together
Like a hen on a _____ A. nest, B. june bug, C. farm
If the sun is shining when it is raining it means: A. the devil is beating his wife, B. good luck, C. a tornado is coming
Tough as a _____ A. bear, B. pine knot, C. coon hide
Steep as a ______ A. mule's face, B. wall, C. hank's nose
Please leave a comment about the result of your test or what you think of the Appalachian Accent.
Tipper
1. A, 2. B, 3. C, 4. A, 5. B, 6. C, 7. B, 8. A, 9. B, 10. A