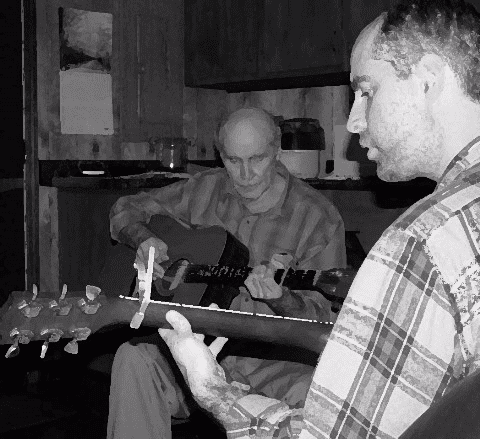 The first video of the Pickin & Grinnin spot was well received-especially the mandolin playing.  In fact, there were so many comments about Mandolin Man, that a pick off has started between him and his brother Guitar Man (my nephews).
Before you start the video, go to the radio and pause it by clicking the first "button" starting on the left under the title. You need to do this-so you can hear the video.
If you have dreaded dial up service (like I do)-I would suggest you click the button to start the video and then go do something else until it loads. Once it has downloaded then you can start it back to the beginning and watch it through.
I chose Engagement Waltz (a song by David Grier) for the second video spot. It features the flat top picking of Guitar Man. The pick off continues!
Hope you enjoyed the song. Please leave a comment and let the pickers know what you thought about it. (just click on the word comments below (in orange) and follow the directions).
Tipper