Today's post was written by Chitter.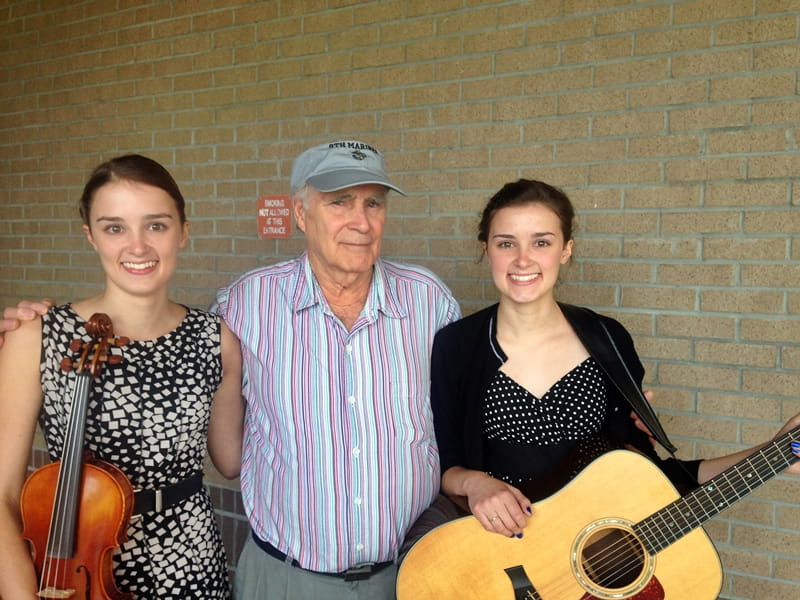 Chitter, Pap, Chatter
We've been singing the song "Careless Soul" for about a year, but I've heard the song for a long long time. It's one of my favorites that Pap used to sing. He sang lots of songs, but this is the one I remember the most. When I hear it or sing it I'm right back to being a child again.
When Chatter and I were little Pap and his music buddies would jam in our basement because it was a good clear open space to meet. Now its a junk pile, but back in those days it was almost empty.
I wanted to stay up and sit and listen to the music, but momma had a strict bedtime for us and always made us go to bed.
So when she put us to bed, as soon as she was gone, we'd hop out of the bed and put our ears to the floor so we could better hear the music. That is one of my first memories. I can still see her legs leaving the room before I threw off the covers and climbed to the floor. Every time we sing the song that's what I think of. Its a bittersweet feeling.
I almost wish I could go back to those nights of music being made in our basement, but at the same time I'm thankful to be where I'm at and to continue the tradition of music of Pap shared with us.
Chitter
For more information about our music visit this page. 
Subscribe for FREE and get a daily dose of Appalachia in your inbox