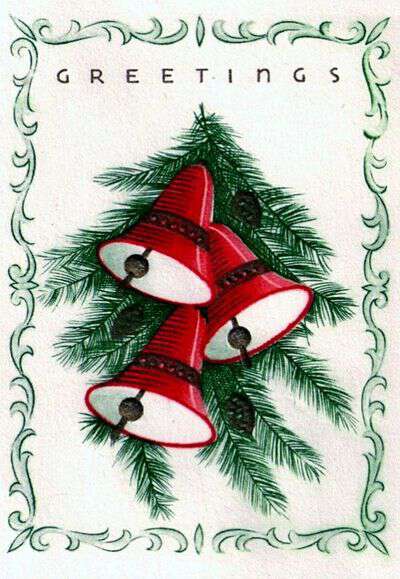 Being part of the church's annual Christmas Play was as much a part of Christmas as presents under the tree when I was growing up. Didn't seem to matter if the play was set in Biblical days, present day, or somewhere in between-there was always a manger scene-and Away In A Manger was always sung.
I wasn't very old when I decided in my opinion-Away In A Manger made a much better lullaby for babies than Rock A Bye Baby. I decided if I ever had children-I'd sing it to them as a lullaby no matter what time of the year it was-and I did. The song has a sweet child like feeling to it-a child's simple point of view of worship-but it also mentions the 'cattle lowing' giving me another reason to associate barnyard animals with Christmas.
While my love for Away In A Manger begin at church-the introduction to my 2nd favorite Christmas song about barnyard animals, The Friendly Beasts, took place at home. I grew up hearing Pap sing the song-he said he first heard the song from The Blue Sky Boys-but the song's origins have been traced as far back as the 12 Century.
The Friendly Beasts tells the story of the birth of Jesus from animals points of view-a donkey, a cow, and sheep. Check out Paul and Pap's version and see if you like it as much as I do.
Hope you liked the song-drop back by tomorrow for a heartwarming story about the barnyard animals at Christmas written by Celia Miles.
Tipper