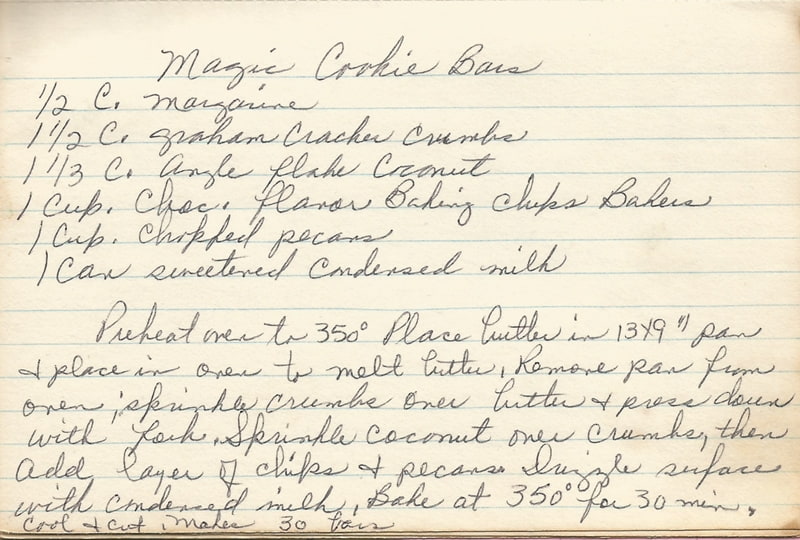 I was flipping through an old cookbook and noticed a recipe for Magic Cookie Bars. I hadn't had them in ages. I went in search of Granny's old handwritten recipe card to see if what she called magic cookie bars were the same as the cookbook—they were.
Magic Cookie Bars
1/2 cup margarine (I used butter)
1 1/2 cup graham cracker crumbs
1 1/3 cup shredded coconut
1 cup chocolate chips
1 cup chopped pecans or nut of your choice
1 can sweetened condensed milk
Preheat oven to 350. Place butter in 13 x 9 inch pan and place in oven to melt butter. Remove pan from oven; sprinkle crumbs over butter and press down with fork. Sprinkle coconut over crumbs, then add layer of chips and nuts. Drizzle surface with condensed milk. Bake for 25-30 minutes. Cool and cut into squares.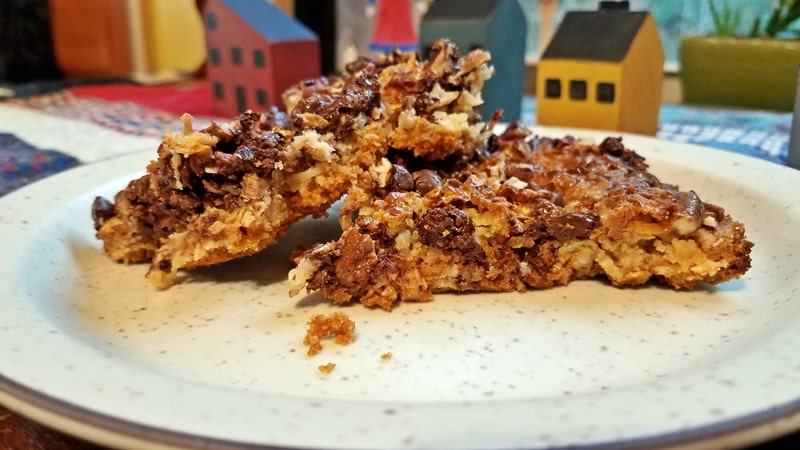 The bars are just as good as I remember them being when I was a kid.
Tipper
Subscribe for FREE and get a daily dose of Appalachia in your inbox