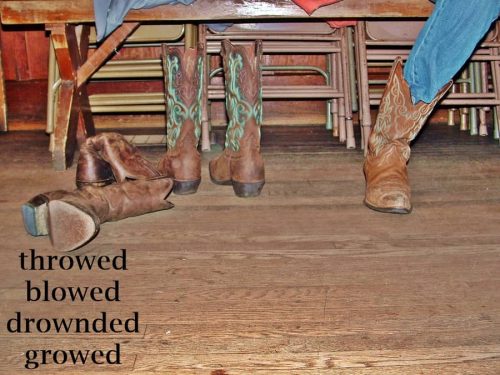 Sometimes in Appalachia we like to ad 'ed' to words that don't need them.
Examples that come to mind:
I swear you've growed a foot since the last time I saw you!
The little rat has blowed on that whistle all day. I shoulda throwed it in the trash when he laid it down yesterday.
I had just started into Walmart when it fell a flood and I got drownded.
When I'm writing I use the proper past tense form of the words above, but if I'm talking I add the ed very last time.
Tipper
Subscribe for FREE and get a daily dose of Appalachia in your inbox