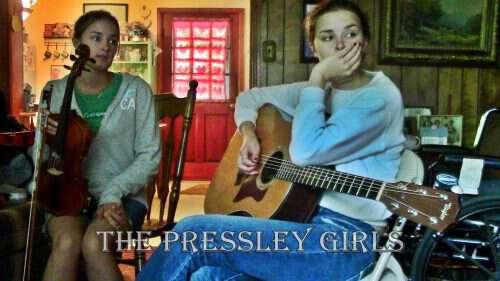 Ragtime Annie is a fairly common fiddle tune-its catchy beat makes it easy to see why the tune has stood the test of time. Not to mention the fact that it's rhythm is perfect for the feet on the dance floor.
The Fiddler's Companion website has some interesting information about the song's history:
The earliest appearance of "Ragtime Annie" that can be documented, in print or otherwise, is the recording by Texas fiddler Eck Robertson (along with Henry C. Gilliland) in 1923, and a few years later by the Texas duo Solomon and Hughes. Robertson's release was backed with "Turkey in the Straw." "Ragtime Annie" was later recorded for the Library of Congress by musicologist/folklorist Vance Randolph from Ozark Mountain fiddlers in the early 1940's.
"Ragtime Annie" was the first tune learned by itinerant West Virginia fiddler John Johnson (1916-1996), originally from Clay County, from fiddler Dorvel Hill who lived in a coal-mining town called Pigtown, not far from Clay, W.Va. Left handed fiddler Walter Melton played all three parts at square dances around Dunbar, W.Va., in the 1930s.
***
"I was bashful back then and wouldn't go in anybody's house hardly. I'd sit on the railroad and listen to Dorvel play the fiddle at night. And I learned most all of Dorvel's tunes. I just set down there and listened to all his tunes and then go home and play them." (Michael Kline, Mountains of Music, John Lilly ed. 1999).
The Fiddler's Companion website also discusses all the various ways and parts to play the song-and let me tell you they are varied!
Chitter has been playing the song on and off for a few years now. She learned it at the JCCFS. I say she's been playing it, and she has, but she often lets it get the best of her. I've told her more than once "The only thing wrong with it is you never play it through you just quit when you think you've messed up."
We're still doing our Sunday afternoon picking and grinning at Pap's house. It's easier for us all to go to him, instead of him meeting up with us at Paul's. This video of Ragtime Annie was filmed at Pap's. The girls weren't having the best of days-you can see it on their faces.
Chitter was letting the song whip her. She couldn't get her fiddle to sound the way she wanted it to and that always leaves her in frustrated mood. She had probably tried to play it at least 10 times before this video-and never made it all the way to the end.
Chatter on the other hand wasn't having any trouble with the song-but she managed to give herself a black eye with the back of her guitar. It seems impossible but somehow she gave herself a pump knot with the strap hook on her guitar. So needless to say she wasn't feeling up to snuff either.
If you listen close at the beginning you can hear Pap giving them some encouraging words.
I know this will go down as being one of my favorite Pressley Girl videos. Even with the sad faces and the bumps and bobbles through the music-hearing Pap tell them "That's why you can't say I can't do it." is priceless.
Tipper
*Source: The Fiddlers Companion RAA-RAJ