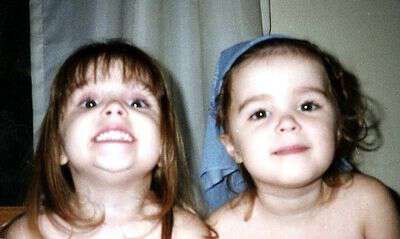 Chatter and Chitter were about 5 years old when they first became enamored with rocks. After a friend gave them a small blue rock it was all downhill from there their great love affair with rocks had been ignited. Every time they lost the little blue rock the whole house had to be turned upside down until it was found.
The blue rock the girls were given was actually glass. The girls began collecting little glass stones, marbles, and polished rocks. Their collection of store bought beauties naturally led to the best rocks of all—-ones that are real and free.
Chitter and Chatter began collecting rocks on trips, from the creek, and even from the driveway. Their collection enlarged so fast I ruled it be banished from under the beds and moved to the porch.
In 4th grade the girls had a new teacher, Mrs. Casey, who was a rock lover from way down in Louisiana. She encouraged the girls to bring in rocks they found and she would help classify them. Mrs. Casey also took the girls gem mining on her own free time. Needless to say this increased the amount of rocks on my front porch ten fold.
At one time the joke of the family was if you want to get the girls a gift just get a bag full of gravel from your driveway. Seriously, they would have been thrilled.
For this week's Pickin' & Grinnin' In The Kitchen Spot I have a different kind of rock for you Rock of Ages.
Not long after the girls had been given the little blue glass rock, they took it to church and showed it to all the kids. One little boy remarked "If you have rocks like that in your creek can I come and get some?"
Hope you enjoyed the old hymn.
Tipper