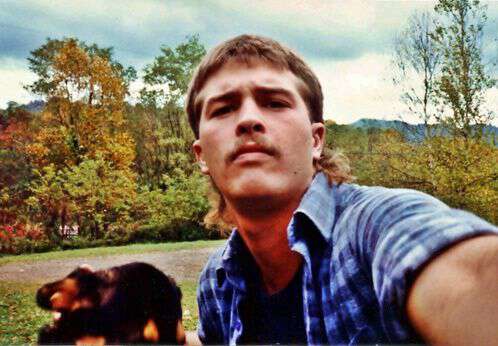 The Deer Hunter early 90s
I was going through some photos Miss Cindy gave us a good while back and found the one above. I've had lots of fun teasing The Deer Hunter about being cool before his time. I said "See you were taking selfies way ahead of the crowd! Why you were hip before there were even cell phones!"
Today is The Deer Hunter's birthday. Granny is going to make him a Holy Smoke Cake and I'm sure we'll find a few other ways to let him know how special he is to us all.
When we were first married he worked with a man that was always teasing me about getting another husband. I'd tell him "No I think I'll keep what I got cause I've seen what's out there."
All these years later it's still true: knowing what's out there reminds me how lucky I am to have found The Deer Hunter in the big mountains of Haywood County and somehow convinced him to come home to Brasstown to live with me forever.
Tipper
Subscribe for FREE and get a daily dose of Appalachia in your inbox