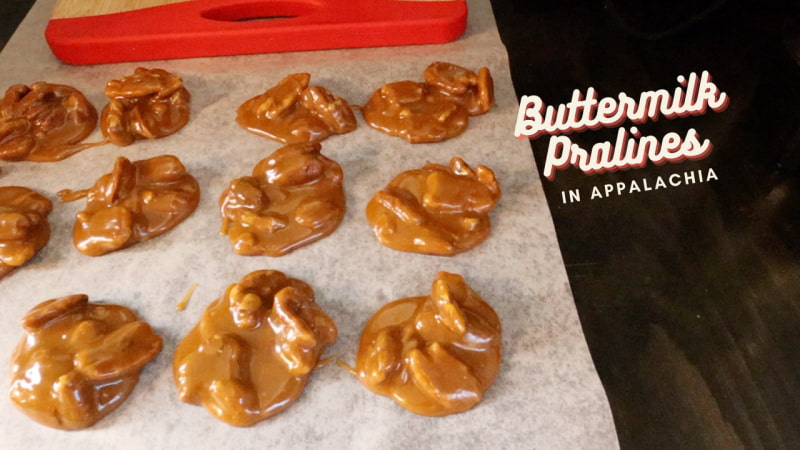 In my latest video I share my must make Christmas candy recipe. I've been making pralines since the girls were toddlers. I make them every Christmas and folks seem to really like them, I know I do.
The girls were rambunctious toddlers (actually they're now rambunctious 24 year olds!) and their propensity to get into things is actually the reason I found the praline recipe in the first place. I explain the story in the video 🙂
Follow this link for the recipe.
If you give the pralines a try I hope you like them as much as we do. What type of candy do you make at Christmastime?
Help me celebrate Appalachia by subscribing to my YouTube channel!

Tipper
Subscribe for FREE and get a daily dose of Appalachia in your inbox